Your Guide To Boston Transportation
We are reader-supported (thank you)! When you buy through links on our site, we may earn an affiliate commission.
North Station Boston MA is located next to Boston's TD Garden, which is home of the Boston Bruins, Celtics, and Blazers.
As a result, it offers direct access to "The Garden" for loads of sporting and entertainment events.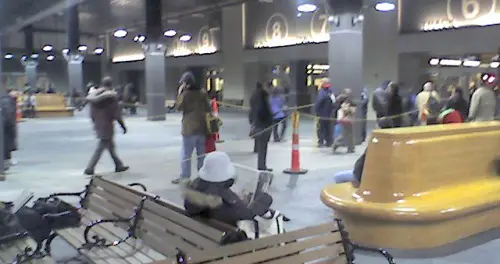 There are three major Amtrak train lines as described on our Boston Trains page.
Of those, the Downeaster train line to New Hampshire and Maine is the only one that operates out of North Station (i.e., The Northeast Corridor and Chicago lines do not stop at North Station).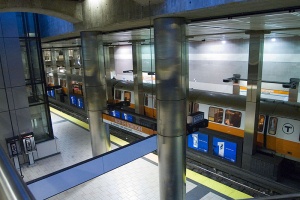 Another important note, the Amtrak Downeaster does not go to directly Back Bay Station or South Station, so North Station is your only option for getting on or off in downtown Boston. (You can take the subway or a taxi to one of the other stations if needed).
North Station is wheelchair accessible and also operates as an MBTA station for the Green and Orange Lines on our subway system (aka, the T).
The station does have a small food court, but if you want to give yourself a real treat, head to the nearby North End (Boston's Little Italy) for some fantastic ambiance and scrumptious Italian food. And, if you want a few of our family and friends' top picks for where to eat, check out our North End Restaurants page.
Fun Transportation Option: If wherever you're heading is located on (or relatively near) water, you can get right into the Boston vibe by taking a water taxi out of the nearby Lovejoy Wharf.
The station's facilities also include a privately operated parking garage.
CitizenM Boston North Station Hotel is conveniently located near the bustling train station in Boston, making it an ideal choice for travelers. With easy access to public transportation, this hotel is well-connected to the rest of the city. You can find out more about luxurious and stylish CitizenM Boston North Station Hotel here.
North Station Boston MA Logistics
135 Causeway Street
Under the TD Garden
Boston, MA 02114
Here are some great pages for you to see: