We are reader-supported (thank you)! When you buy through links on our site, we may earn an affiliate commission.
As you walk around downtown, you'll see no lack of Boston taxis on virtually every street.
If it's raining out or you're in a rush, or there are no great public transportation options to where you're going, a taxi can be perfect.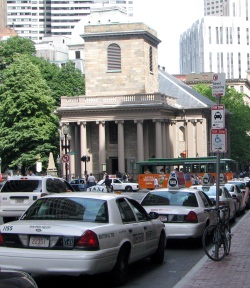 That said, they're not exactly cheap. In fact, Boston apparently has the most expensive taxis in the nation!


Why? Well, it has something to do with their being run on a medallion system.


Each taxi needs to own a medallion issued by the Police Commissioner in order to be licensed to legally pick up passengers. There are a limited number of medallions so when one goes up for sale it sells for a pretty impressive bundle.


That said, many other big cities in the U.S. run on medallion systems as well, so we're not the only ones that are on the expensive side.


In any case, they can still be an extremely convenient way to get around, so here's the info you'll need if you do decide to hail down or call a taxi.
City of Boston Taxis
There are currently seven authorized cab associations in Boston proper.
Here's the contact info for each:
Top Cab
281 Lee Burbank Way
Revere, MA 02151
617-266-4800
Boston Cab Assoc.
60 Kilmarnock St.
Boston, MA 02115
617-536-3200
I.T.O.A. Cab Assoc.
223 Albany St.
Boston, MA 02118
617-825-4000
City Cab Assoc
275 Lee Burbank Hwy
Revere, MA 02151
617-536-5100
Metro Cab Assoc.
84 Braintree St.
Allston, MA 02134
617-782-5500
Tunnel Taxi
10-12 Maverick Sq.
East Boston, MA 02128
617-567-2700
FYI, my husband generally calls Metro Cab. This isn't due to bad experiences with any other companies. More that when we arrived back in Boston, his initial research lead him to Metro and we've never had any problems with them.


And, if you want to get a sense of what your fare will be before you ride, check out this Boston Taxi Fare Finder.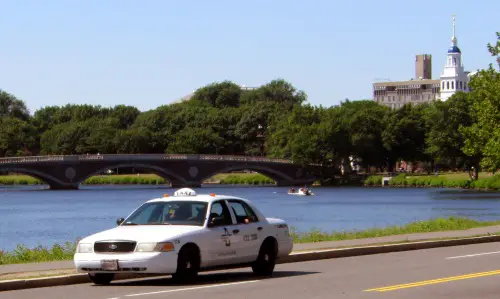 Taxis in Cambridge, Brookline and Elsewhere
Reality is, you'll see many more taxi cab companies floating around Boston than just those listed above. This is because those are simply the companies licensed by the City of Boston itself.
Turns out that each city/township in the Boston area has its own set of companies. For instance, here are lists of Cambridge taxi companies and Brookline taxi companies.
Because these areas are so close to Boston proper, their taxis can be found virtually anywhere in the Boston area.


Note On Cost: The taxi system from each city or town has its own fee structure. For instance, Brookline taxis are cheaper than Boston cabs for the first few miles, but will eventually catch up and surpass the Boston fares if you're going a long way. Overall, it's probably not enough of a difference to base your decision on, but each city's website has an overview of their fee structure if you're interested in checking them out.


What do birds, frogs and Boston have in common? Find out: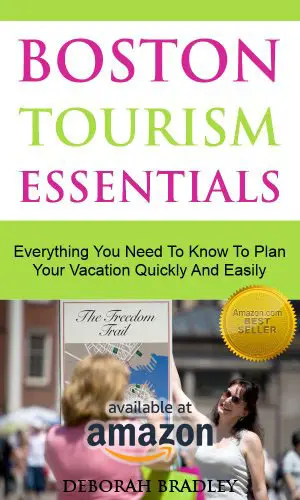 If you are looking for nice and cozy restaurants in the Boston area, we prepared something special for you!