A Glorious Tale of Uncertainty
We are reader-supported (thank you)! When you buy through links on our site, we may earn an affiliate commission.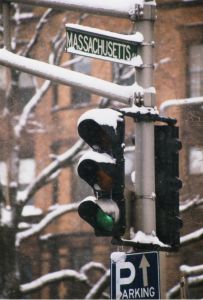 As a kid, one of my favorite things about the weather in Boston was that there was always a chance school would be closed on my birthday due to a snow storm. In fact, the disastrous Blizzard of '78 hit right on my birthday My mom says we still managed to have my birthday party later that week though!

Most of Boston's snow falls between December and March. January and February are generally Boston's coldest winter months and tend to have an average temperature of 29°F (-1.7°C). The warmest January/February day in recorded history was January 26th, 1950 when the weather in Boston hit a high of 72°F (22°C).

July and August are Boston's hottest months with an average temperature of 72°F (22°C). Of course, given Boston's variable weather, it's not all that uncommon for it to get into the 90s by day and to cool off significantly as the hours pass. Fortunately, as a coastal city, even a hot and humid day will often be accompanied by a nice sea-breeze making it a bit more manageable.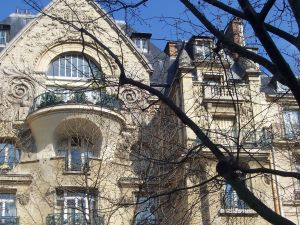 While both spring and fall (autumn) are generally quite glorious in Boston, spring has my heart as far as Boston seasons go.


I can't tell you how many memories I have of walking down the street on a sunny spring day thinking, "there's literally no way the temperature could be more perfect!"


Of course, in 1982 my grandparents visited from overseas. They passionately wanted to avoid the Boston cold as well as the humidity of a Boston summer. So, they chose April – logical decision. And what happened…? We had a blizzard with 14 inches of snow and hurricane-force gusts of wind!


Moral of the story? You never really know what you're in for with the weather in Boston, but it's not usually boring!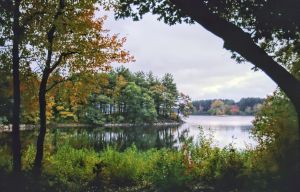 Bostonians call coastal storms "Northeasters" (or "Nawtheastas" with a traditional Boston accent), and they're responsible for a significant amount of Boston's rain and snowfall.


There's no real wet or dry season in Boston. For most of the year, there's some rain about once every three days. Sounds like a lot but, given the way Boston's weather can turn on a dime, if you just wait a few hours you might look out to see the sun shining.
Uniquely Boston
The Old John Hancock Building (now officially called the Berkeley Building) has a weather beacon that flashes different light patterns according to the weather forecast.


Easiest way to remember what the light patterns mean:
Steady blue, clear view
Flashing blue, clouds are due
Steady red, rain ahead
Flashing red, snow instead.

And as a reminder of how Red Sox crazed we Bostonians are…

1. If it flashes red in the summer, it means the Red Sox game has been rained out.
2. As of October 2004, when the Old John Hancock Building's weather beacon flashes red and blue it means the Red Sox have won the World Series! Therefore a new line has been added to the poem above:

"Flashing Blue and Red, when The Curse of the Bambino is dead!"
Weather in Boston – Records
High Temperature: 104°F (40°C), recorded on July 4, 1911.
Low Temperature: -18 °F (-28 °C), recorded on February 9, 1934.
Largest Snowfall: 27.5 inches (69.9 cm) in 24 hours, recorded on Presidents Day, 2003.
Weather in Boston – Right Now
Weather in Boston – Statistics
Month
Average High
Average
Low
Average Rainfall
Average Snowfall
January
36°F
2°C
22°F
-6°C
3.62″
92mm
12.0″
305mm
February
39°F
4°C
24°F
-4°C
3.38″
86mm
11.3″
287mm
March
46°F
8°C
31°F
-1°C
3.86″
98mm
7.9″
201mm
April
56°F
13°C
40°F
4°C
3.61″
92mm
0.9″
23mm
May
66°F
19°C
50°F
10°C
3.22″
82mm
0″
0mm
June
77°F
25°C
59°F
15°C
3.15″
80mm
0″
0mm
July
82°F
28°C
66°F
19°C
3.15″
80mm
0″
0mm
August
80°F
27°C
65°F
18°C
3.60″
91mm
0″
0mm
September
73°F
23°C
57°F
14°C
3.19″
81mm
0″
0mm
October
62°F
17°C
47°F
8°C
3.29″
84mm
0″
0mm
November
52°F
11°C
38°F
3°C
3.91″
99mm
1.3″
33mm
December
42°F
6°C
28°F
-2°C
3.65″
93mm
7.5″
191mm