Which Boston Tourist Pass Is Right For You?
Everything You Need To Know About Getting The Best Prices On Boston Attractions
We are reader-supported (thank you)! When you buy through links on our site, we may earn an affiliate commission.
We all know that being a tourist can get kind of pricey. A Boston tourist pass can help your cause, hopefully allowing you to see a bit more of "The City on a Hill".
Choosing the right pass (or passes) really depends on what kind of adventure you want to have. Some options are perfect for the tourist who wants to pack it all in. Others are for the more leisurely tourist (or Beantown resident).
So… Which Boston discount pass is Right for You?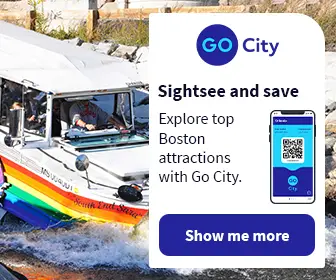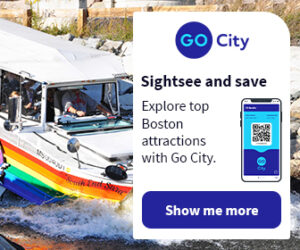 Best For: The "go hard" tourist who is keen to see and experience as much of Beantown as you can fit in!
Cost: See table below.
Go City's All-Inclusive Pass is the most comprehensive travel pass around in terms of the number of attractions it covers and potential value for money.
You can choose a 1, 2, 3, 5, or 7-day pass which is activated when you scan it at your first attraction (you have 2 years from the date of purchase to use it).
The amount of value you'll get from this Go City Boston pass depends on how many and which sights you plan to see. It can provide massive savings, especially for a family, if you work it… However if you prefer a slightly slower paced vacation, you may not get the value.
The Go City Card will almost definitely save you money if you want to do things like take a tour, visit a major museum (or two), maybe take a ride with a Boston Bike Rental, and experience a Historic Sightseeing Cruise.
These are some of the most expensive attractions so, if you do at least a couple each day, the all-inclusive Boston pass will definitely be worth your while.
And if you're planning to travel a bit, it also offers discounts on sights in Cape Cod, Salem, Lexington and Concord.
Here are examples of some of the most popular tourist attractions that are covered by this Boston travel pass:
Fenway Park Tour
New England Aquarium
Boston Movie Mile Walking Tour
Museum of Science
and loads more…
Here is a full list of the attractions they're currently offering discounts for.
Note: You'll want to check that your chosen attractions are open as some of the ones offered are seasonal.
Here are the Go City Boston All-Inclusive Pass prices (as of October 2021).
| | | |
| --- | --- | --- |
| Duration | Adult | Child (3-12) |
| 1 day | $76 | $51 |
| 2 day | $102 | $77 |
| 3 day | $135 | $94 |
| 5 day | $168 | $124 |
| 7 day | $199 | $152 |
Even before you purchase the All-Inclusive Pass for Boston, you can download a free guidebook. The guidebook includes useful info about each attraction such as opening hours and how to get there. AND it let's you know where your Go City Pass will give you preferred entry to an attraction (i.e. no buying tickets or waiting in lines).
Click Here to safely purchase your Go City Boston All-Inclusive Tourist Pass.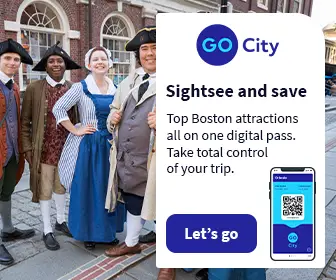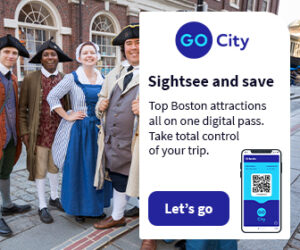 Cost: Varies depending on which and how many attractions you select.
The Boston Explorer Pass  (formerly the GoSelect Pass) is a great option for the more leisurely tourist, as you have 60 days to use it from the day of first use.
You can choose passes that will cover from 2 to 5 attractions, and there is different pricing for children and adults.
The Boston Explorer Pass is offered by the same crew that does the All-Inclusive Boston Go City Card. Similarly, it has a free downloadable guide and map with discounts and preferred entry at a variety of locations.
Click Here to safely purchase this Boston Discount Card.

While the Boston CityPass is much more limited as to what it covers, its value is obvious.
This Boston discount card allows you 9 days (from the first day of use) to 4 out of the 5 attractions it offers, all of which are worth seeing. You also get to skip the lines at most of the attractions.
The CityPass includes one general admission to each of the following:
Museum of Science
New England Aquarium
And a choice of 2 out of the 3 below (you don't have to choose which ones when you buy):
Boston Harbor City Cruises
Harvard Museum of Natural History
Click Here to safely purchase your CityPass.
Note: The available attractions do change from time to time, so definitely check out their website for the current attractions on offer.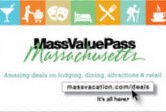 Cost: FREE
The MassValuePass offers discounts on lodging, attractions & dining.
It's sort of a random mix of deals, but definitely worth scanning to see if there's something in it for you as you're planning your trip. And, given it's free, there's really nothing to lose with this Boston discount card.
5. CharlieCard Discount Book
If you're in town long enough to get a CharlieCard, the CharlieCard Discount Book is a free download that offers discounts on dining, restaurants, attractions and more when you show your CharlieCard. You can read our Boston public transportation page to see if a CharlieCard is the right option for you.
Boston Discount Card Attractions
We're slowly but surely working to provide reviews for you on all of attractions and tours available through the various discount cards here in Boston. Here's a start for you and there are loads more coming soon!