We are reader-supported (thank you)! When you buy through links on our site, we may earn an affiliate commission.
The Boston Swan Boats are an essential stop for any Boston tourist (or local with children).


Located in the heart of the Boston Public Garden, the Swan Boats were established in 1877 and bring a unique beauty to downtown Boston.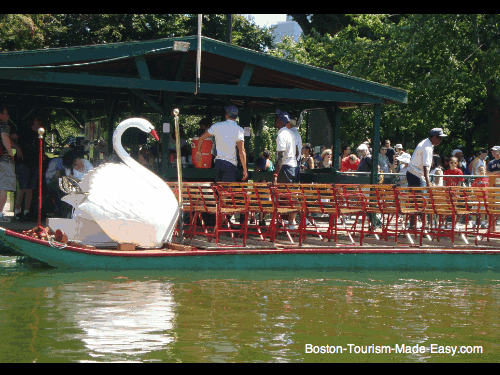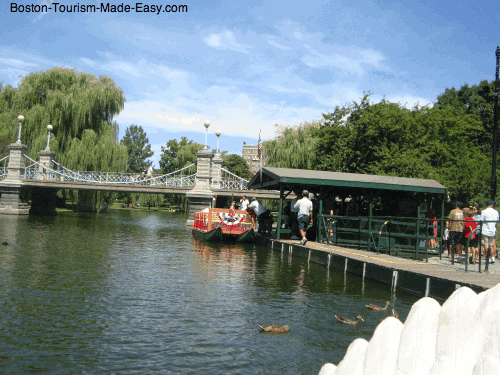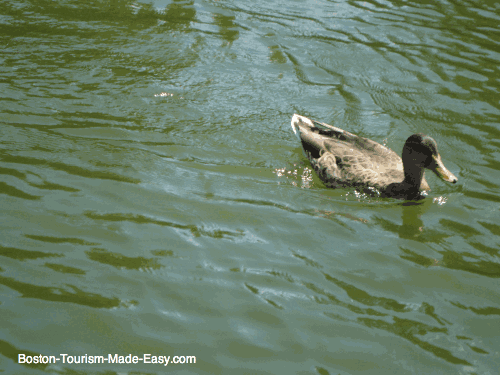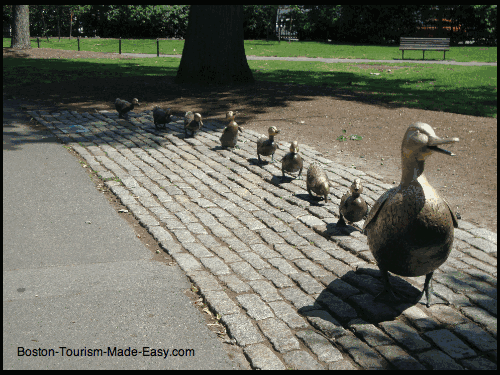 The attraction is one of Boston's most famous landmarks and appears in the well-known children's book Make Way for Ducklings, by Robert McCloskey.
FYI, the ducklings from the book are commemorated in a set of bronze statues near the public garden's entrance at the corner of Charles St. and Beacon St. (Note: The ducklings provide a great photo opp for families as kids love to sit on them!).
The Public Garden is a great place to bring children. As a young child, I would always get very excited about going to the Swan Boats and feeding the ducks and swans goldfish crackers or stale bread (unfortunately, they now discourage visitors from feeding animals in the garden).
The Boston Public Garden is also a wonderful place to take a walk, have a picnic lunch, relax and read a book or even sunbathe. I passed many students studying as well as people taking their lunch break from work in the Garden.
Each of the boats has 5 or 6 rows of seats, with a swan in the back. The boat moves by pedal power, just like a bicycle moves. The swan in the back was originally built to cover the mechanism, and although it still does, it is now just as much or more so an icon.
The ride takes about 15 minutes, during which you go in a circle around the lagoon, and pass a center "island" that in the spring often houses nests of baby ducklings and swans.
At the exit of the ride, you pass a stand where you can buy souvenirs, such as T-shirts, pictures, and stuffed animals. They range from about $5-$20, and proceeds benefit the preservation of the public garden.
Of course, you can also get the "Make Way for Ducklings" book, which takes place in the Public Garden.
Boston Swan Boats Video
In this video you will (1) see what the Swan Boats and Public Garden look like from the bridge over the lagoon, and (2) get a brief taste of what it's like right aboard the Swan Boat; You'll even see the ducks come right up to the boat!.
See more excited information about Boston attractions: