Ice Skating Rink, Wading Pool, Frog Pond Carousel
We are reader-supported (thank you)! When you buy through links on our site, we may earn an affiliate commission.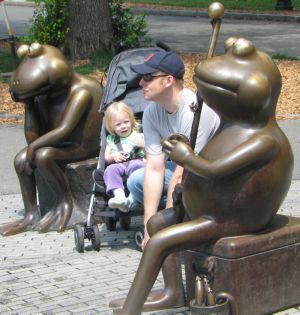 The Boston frog pond is located in the northern portion of the Boston Common. It's not actually a pond with frogs. At times it's simply a big cemented area, but it has inviting statues of frogs nearby and much of the year it is filled with water or ice.
There are different activities available depending on the season. They're all either on or right near the "frog pond".
Seasonal Activities
Winter
These days, the Boston frog pond is best known for its winter skating. Right here in Downtown Boston, the pond turns into an outdoor ice skating rink from November to mid-March with at least 100 days of seasonal skating.
To make it even more appealing, they have a snack bar open daily during the skating season.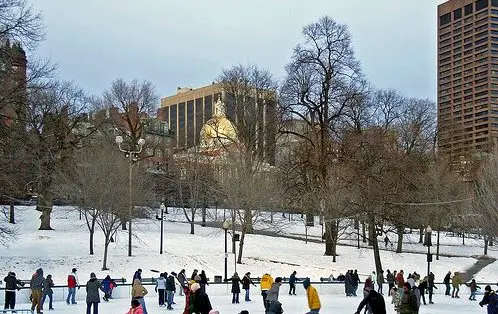 Summer
The Wading Pool is open July and August. It's free to play in and only six inches deep, so awesome for toddlers on a hot day. It also has a spray head that provides a fountain of water making it extra fun for slightly older children. And, an extra bonus… the city even provides lifeguards!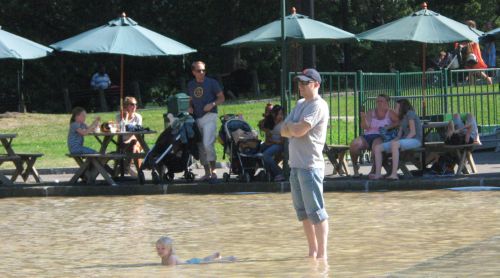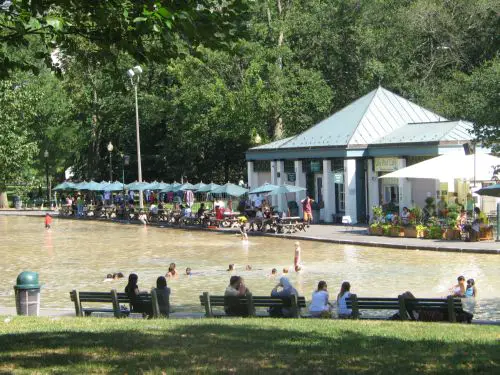 Spring and Fall for Adults
The Reflecting Pool is good to sit by and relax as you read a book, enjoy a coffee, or simply give your brain some time to chill out. For our family, even watching the squirrels was a sort of meditative entertainment as we don't have them in Oz!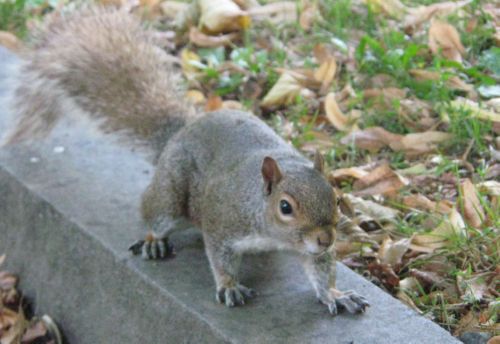 Spring, Summer and Fall for Kids
The Frog Pond Carousel on the Common is the newest attraction at the Boston Common. It runs 11am-9pm everyday, weather permitting, from mid-April until late October.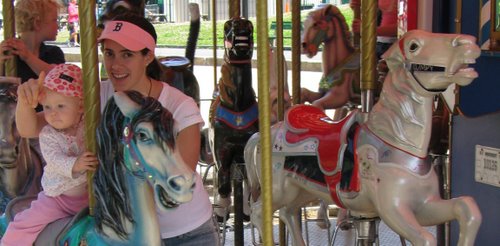 Logistics
Boston Common Frog Pond
T Stop: Red Line or Green Line to Park Street Station
Admission:
Ice Skating: $4, FREE for children 13 and under.
Skate Rental: $8, $5 for children 13 and under.
Lockers: $1

Hours: 
Monday

11AM–6PM
Tuesday

11AM–6PM
Wednesday 11AM–6PM
Thursday 11AM–6PM
Friday

11AM–6PM
Saturday 11AM–6PM
Sunday

11AM–6PM


Carousel: $3 per ride, and adults can go on for free if standing with a child.
Wading Pool: FREE
Swimming Diapers: Are required and can be purchased on-site. There are signs around saying they cost $1, but my husband found they were actually $1.50.
Reflecting Pool: FREE