Boston Train Schedule, Amtrak Stations in Boston
We are reader-supported (thank you)! When you buy through links on our site, we may earn an affiliate commission.
Before I get started on Boston train information…
If you're considering taking a train to or from Boston and want to know your options and/or logistics, you're in the right place.
However, if you're looking for information on Boston's public transportation (i.e., subway) system, save yourself some time and jump over to our Boston Public Transportation page.
Ok, let's get down to business!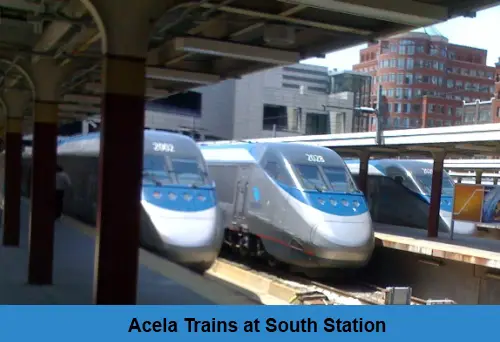 Amtrak Trains to Boston
There are three major train lines in and out of Boston, all of which are run by Amtrak:
1. The Northeast Regional
2. The Acela Express
3. The Downeaster
The Northeast Regional and the Acela Express traverse what's called the Northeast Corridor, which means they run between Washington, D.C. and Boston.
The Downeaster travels between Boston and Maine and runs through New Hampshire.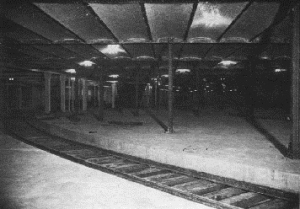 All three lines require advance reservations and provide guaranteed seating. You can reserve your seat at amtrak.com or by phone at 1-800-USA-RAIL.
And, if you're food focused, like our family tends to be, you'll be happy to hear that you can buy food on-board all Amtrak Boston train lines.
The Northeast Regional is a traditional Amtrak train and, therefore, somewhat slower than the Acela. It makes more stops (including expanded service in the Washington, D.C. area), and fares are lower.
FYI, it's also Amtrak's busiest route and offers both coach and business-class seats.
The high-speed, modern Acela Express has higher fares, but seating starts at business class and provides seat-side meal service. First-class seats are also available. And, surprise, surprise… The Acela Express is Amtrak's second-busiest route.
All three train stations are wheelchair accessible (the elevator to the subway in South Station is in the corridor behind the information booth), have staffed ticket windows, and provide connections to some Amtrak, commuter rail, subway, and bus lines.


You can get food at all three, but South Station provides the most options by far within the station itself (though getting a seat in the food court can be a challenge).


The Northeast Corridor lines (Acela Express and Northeast Regional) arrive and depart out of South Station. They also stop at Back Bay Station.


The Downeaster operates out of North Station.


Unfortunately, there isn't any sort of transfer between the Northeast Corridor lines and the Downeaster line on Amtrak itself.


As a result, if you want to change from one train line to the other, you'll need to take the MBTA Subway (Orange Line) or a Boston taxi between North Station and Back Bay Station.


Want to take a vacation on your vacation?