Tanglewood Music Festival
We are reader-supported (thank you)! When you buy through links on our site, we may earn an affiliate commission.
Note: The following tips and logistics about the Tanglewood Music Festival were kindly submitted by my mom who has been a regular at Tanglewood since I was a kid.
The Tanglewood Music Festival offers a variety of stunning cultural experiences each season. They boast accomplished classical musicians, rock and roll legends, and world-class dance companies. In other words, there's something for nearly everyone.
If you missed the beginning of our Berkshires and Tanglewood section, you can find it here. Otherwise, read on!
How To Get The Best Lawn Ticket Seating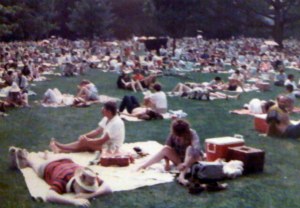 Particularly if you are getting lawn tickets, it is recommended that you arrive at the Tanglewood Music Festival ahead of time to have your choice of spots for your blanket. It's best to start your Boston day trip early and be parked and in position when the gates open at noon. The box office booths are just inside.
If you prefer shade to sun, here's what you do: as soon as you get your lawn tickets, make your way quickly across the grounds and grab a spot under one of the shade trees near the Shed. These also offer some protection during light rains. However, if you miss out, there are other shady areas further away and the music carries well throughout the grounds.
Food at the Tanglewood Music Festival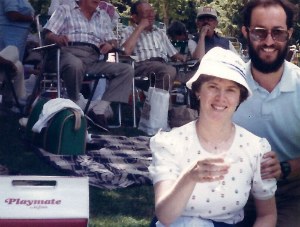 Food can be purchased on the grounds, but it's fun as well as traditional to bring a picnic lunch for your Tanglewood Boston day trip. You will see a whole range of picnic meals, from simple to elaborate, including small folding tables decked out with tablecloths and all manner of decorations and delicacies. Wine is permitted.
Post Concert Tips
After the concert is over, there are three strategies for leaving. You can simply make your way out with the rest of the crowd and wait very patiently in your car to get out of the parking lot. You can continue to linger on the grounds until most of the cars have cleared out. Or, as the last piece is drawing to a close, you can quietly pack up your things. Then, as the applause begins, quickly fold your blanket, grab your belongings, and scurry off to the parking lot, shortening your wait to get your car out (our usual strategy).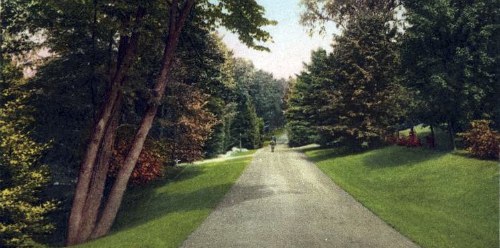 Tanglewood Summer Schedule
We've devoted an entire page to the Tanglewood summer schedule. Check it out!


Great Barrington, MA
The next part of our Berkshires Vacation Section is about our family's favorite area to spend a few days: Great Barrington, MA.