We are reader-supported (thank you)! When you buy through links on our site, we may earn an affiliate commission.
Boston to Great Barrington MA: 120 miles, 2.5-3 hours
Located in an area of Western Massachusetts called The Berkshires, Great Barrington is a popular destination because of its lovely countryside, charming town center, entertainment and good restaurants. It's one of the more outlying areas in terms of popular spots in the Berkshires, but still offers plenty to do and easy access to Tanglewood.
In order to fully enjoy it, Great Barrington is more of a weekend getaway than a Boston day trip. Assuming you're going during the summer season, you'll need to book both theater tickets and accommodation in advance, and many places will require a three-night minimum on weekends.
If watching small airplanes is your thing, head towards the cornfields and you'll find the Great Barrington Airport. In addition to regular flight service, they offer charters, sight-seeing tours, and they even have a flight school, so there's plenty of action to keep you entertained.
On a different note, if you want to feel a bit fancy, you can enjoy the Stockbridge Chamber Concert series as a guest at Searles Castle. The series run spring, summer, fall and offers December holiday concerts. FYI, these days "the castle" also has a daytime job housing the John Dewey Academy.
Searles Castle, 389 Main Street, Great Barrington MA 01230
(413) 442-7711 / (888) 528-7728
Where should we stay?
If you're looking for a welcoming bed & breakfast in Great Barrington, we'd recommend the Windflower Inn. This family-run country inn offers comfortable, air-conditioned rooms, a nice swimming pool, friendly service, and free wireless internet. The dining room is lovely, as is the breakfast served in it. Fresh, home-baked cookies are available in the afternoon. FYI, the fabulous metal sculpture in the picture to the right sits in the Windflower Inn's garden and was made by neighbor Bruce Lefkowitz, of Sculptures In Steel.


Windflower Inn 684 South Egremont Road, Great Barrington MA 01230
(413) 528-2720 / (800) 992-1993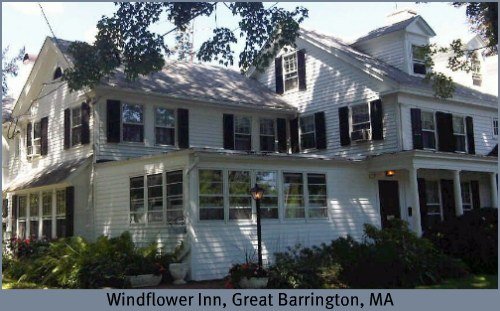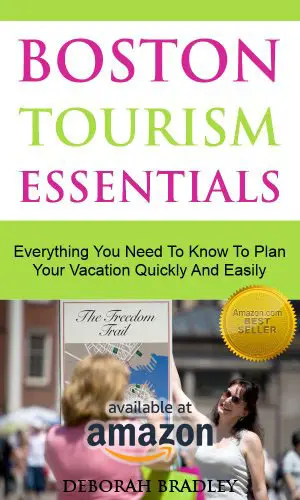 See Helpful Information About Boston Accommodation Options: