Soccer, Lacrosse, Rugby and more!
We are reader-supported (thank you)! When you buy through links on our site, we may earn an affiliate commission.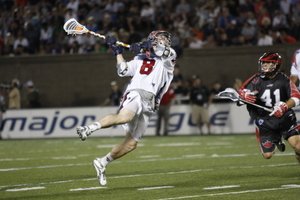 We all love Boston's "big four" teams, but that's not where the excitement stops! There are many more Boston sports teams to root for. From soccer to lacrosse, rugby to flat track roller derby, here's the info on where to find tickets, schedules and directions to the games.
Some of our teams have years of experience and accomplishments. The Boston Rugby Club, for instance, has been around since 1960 and has umpteen championship titles.
The Boston Blazers, on the other hand, only had their first season in 2009. FYI, there was another Boston Blazers Indoor Lacrosse team throughout the 1990s, but the franchise was totally unrelated to the current team.
For ease of viewing, I've separated out the information you'll need into three different tables. If you know which sports team you're looking for, you can just click on their name below, and it will bring you to the appropriate table…
Boston Blazers – NLL Lacrosse (Indoor)
Boston Cannons – MLL Lacrosse (Outdoor)
New England Revolution (The Revs) – MLS Soccer
Boston Breakers – WPS Soccer
Boston Militia – IWFL Tackle Football
New England Riptide – NPF Softball
Boston Derby Dames – WFTDA Flat Track Roller Derby
Boston Irish Wolfhounds – Rugby Union
Boston Rugby Club – Rugby Union
Boston 13s – Rugby League
Oneida FC – Rugby League
More Boston Sports Teams – Lacrosse and Soccer
More Boston Sports Teams – Football, Softball and Flat Track Roller Derby
IWFL Tackle Football
NPF
Softball
WFTDA
Flat Track Roller Derby
Boston
Militia
New England Riptide
Boston
Derby Dames
Dilboy
Stadium
Martin
Softball Field
Shriners
Auditorium
110 Alewife Brook Parkway, Somerville, MA
Douglas Rd, Lowell, MA
Wilmington, MA
Directions
to Dilboy
Stadium
 
Events Page
Boston
Militia
Schedule
 
See Events
Page above
Militia
Tickets
See Events
Page above
More Boston Sports Teams – Rugby Union and Rugby League
Rugby football is a surprisingly popular game in Boston given it's not one of our professional national leagues (it's considered semi-professional). In case you're totally new to Rugby, there are two different "flavors" of the game: Rugby Union and Rugby League, and most rugby fans swear allegiance to one over the other.
Boston has two successful teams in the premier division of the USA Rugby Union. Our Rugby Union teams have longer roots in Boston than the current Rugby League teams, but Rugby League seems to be making a comeback…
Rugby League in the U.S. has undergone some big changes recently. Seven teams left the American National Rugby League and are forming a new league called the USA Rugby League. The Boston 13s were one of the teams to make the move, and a newly created Boston team called Oneida FC has joined the league as well (Oneida FC was actually a Boston team in the 1860s that played a very similar game, but the team folded in 1867).
Note: The locations for the Boston Rugby League teams' home games are still being finalized, but will be made public soon. Their season starts at the end of May and runs through the end of August when they play their Grand Final.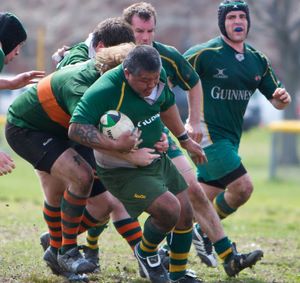 Our family hasn't made it to any Boston rugby games so we don't know what the crowds are like. Having been to Rugby games in Australia, the only thing I'd say is that they're fast-paced and, therefore, over a lot quicker than most American sports!
Rugby Super League (Rugby Union)
Rugby Super League (Rugby Union)
USARL (Rugby League)
USARL (Rugby League)
Boston Irish Wolfhounds
Boston Rugby Club
Boston 13s
Oneida FC
Irish Cultural Center (I.C.C.)
Locations Vary – See Directions Link below
TBD
TBD
200 New Boston Drive, Canton MA
Locations Vary – See Directions Link below
TBD
TBD
Directions
to I.C.C. Canton
Directions
TBD
TBD
Irish Wolfhounds
Schedule
Rugby Club
Schedule
Boston 13s
Schedule Coming Soon
Oneida FC
Schedule Coming Soon
To learn about the many great Boston sporting events, click here.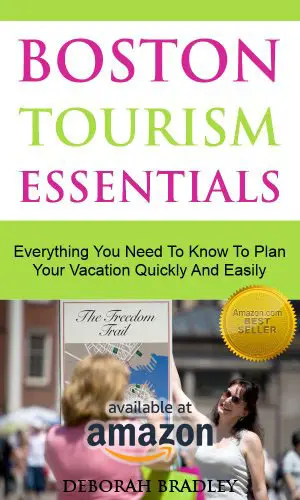 Looking for fresh and authentic cuisine in Boston? Check our best lists: