We are reader-supported (thank you)! When you buy through links on our site, we may earn an affiliate commission.
If you're looking for an affordable and stylish hotel stay in the heart of Boston, look no further than Citizen M Boston. This modern luxury hotel offers comfortable guest rooms, a convenient location, and top-notch amenities, making it one of the best places to stay in town. From its chic yet cozy decor to its attentive staff and delicious on-site restaurant, Citizen M Boston has everything you need for an unforgettable stay. Read on to find out more about this incredible hotel and discover why it's one of the most popular choices for travelers in the area.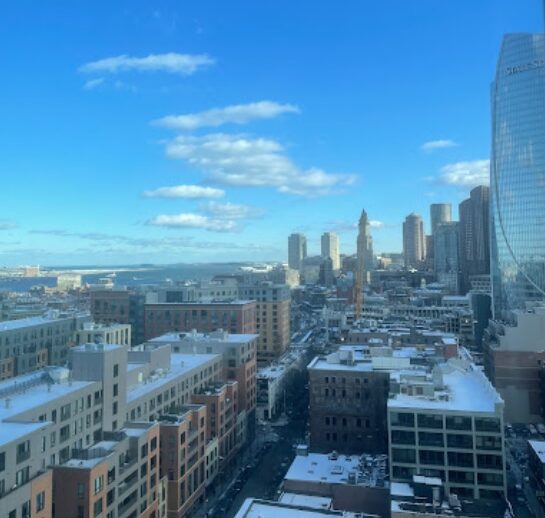 This popular hotel offers 272 well-appointed rooms across 8 floors, making it the perfect destination for both business and leisure travelers. Guests can check in anytime between 2:00 pm and midnight, while check-out time is 11:00 am. Late check-out may be subject to availability. Before arrival, guests are advised to check local COVID-19 restrictions and download the property's citizenM mobile app for a smooth check-in experience.
Upon arrival, a credit card, debit card, or cash deposit is required for any incidental charges, and a government-issued photo ID may also be requested. Children 10 years old and under can stay free when occupying the parent or guardian's room, but no cots are allowed for infants. Pets are not allowed. However, service animals are welcome.
Citizen M Boston is located in the heart of downtown Boston, a short walking distance from some of the city's most popular attractions. The hotel is located just steps away from Faneuil Hall Marketplace, Quincy Market, and other iconic landmarks. It's also close to public transportation hubs like the South Station MBTA subway station and various bus lines that make it easy to get around town.
The CitizenM Boston North Station hotel offers a range of amenities designed to enhance your stay. The hotel's Living Room is a communal space that serves as a hub for guests to relax, work, or socialize. The Living Room features comfortable seating, free wifi, and a 24-hour food and beverage service, including coffee, tea, and pastries.
The hotel also boasts a fully equipped fitness center, complete with state-of-the-art equipment and a yoga studio. In addition, Citizen M Boston provides a range of concierge services to help you make the most of your stay in Boston.
The room rates at CitizenM Boston North Station are competitive and budget-friendly when compared to other hotels located in the city. Room charges begin at USD 160.50 per person for one night. However, the check-in prices can be reduced further by availing of membership cards or booking through certified sites. In addition to the room charges, stay charges may also apply, which include complimentary water bottles, breakfast, and any other amenities that guests enjoy during their stay. These charges may vary depending on the city tax, demographic factors, and other considerations.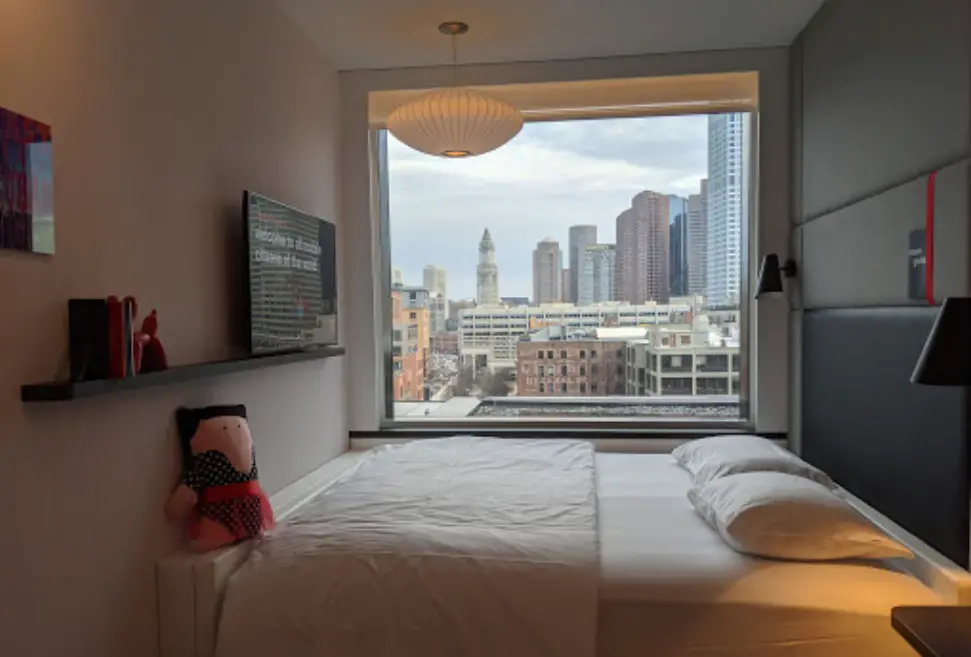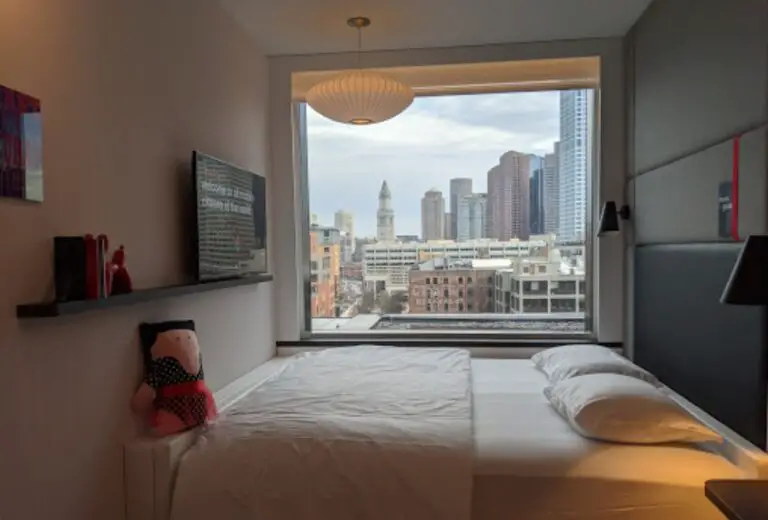 The rooms at CitizenM boast comfort and convenience for all guests. You can luxuriate in XL King-size Beds, get washed up with rain showers, and enjoy the convenience of mood lights and a wide-screen TV. Super-fast room wifi makes streaming whatever serials, movies, or web series you want easy and enjoyable. For added convenience, the hotel staff and guests can control the room with iPads for a truly modern experience.
King Room
The CitizenM Boston North Station offers one type of room, each equipped with a comfortable XL King-Size bed and luxurious amenities. Guests can enjoy magnificent views of downtown in the King Room, which comes with air conditioning and crisp and clean bedsheets. For an extra fee, guests can upgrade to a King Room with a stunning downtown view. The cost for the upgrade may vary depending on the city.
Windows
The rooms at CitizenM Boston North Station are designed to ensure maximum privacy and security for guests, with soundproof windows that are always closed. The one-way glass windows provide guests with a stunning view of downtown without compromising their privacy. The people outside cannot see in, but those inside can observe the view through the reflective glass.
The modern technology used to make these windows not only ensures security but also lends an element of style to the room. Furthermore, the one-way glass allows natural sunlight to seep through and brighten the room, providing a warm and inviting atmosphere for guests.
Toilets
The attached washrooms come equipped with adjustable mood lighting, allowing guests to choose the perfect atmosphere for them. The rooms also feature luxurious rain showers that are sure to provide a relaxing and invigorating experience. All bathrooms contain complimentary toiletries, such as shampoo, conditioner, body gel, and hand soap, as well as a hair dryer. Toiletries like toothpaste and shaving gel can be obtained from the front desk. The toilets are designed for maximum privacy, with soundproof windows that cannot be seen through from the outside.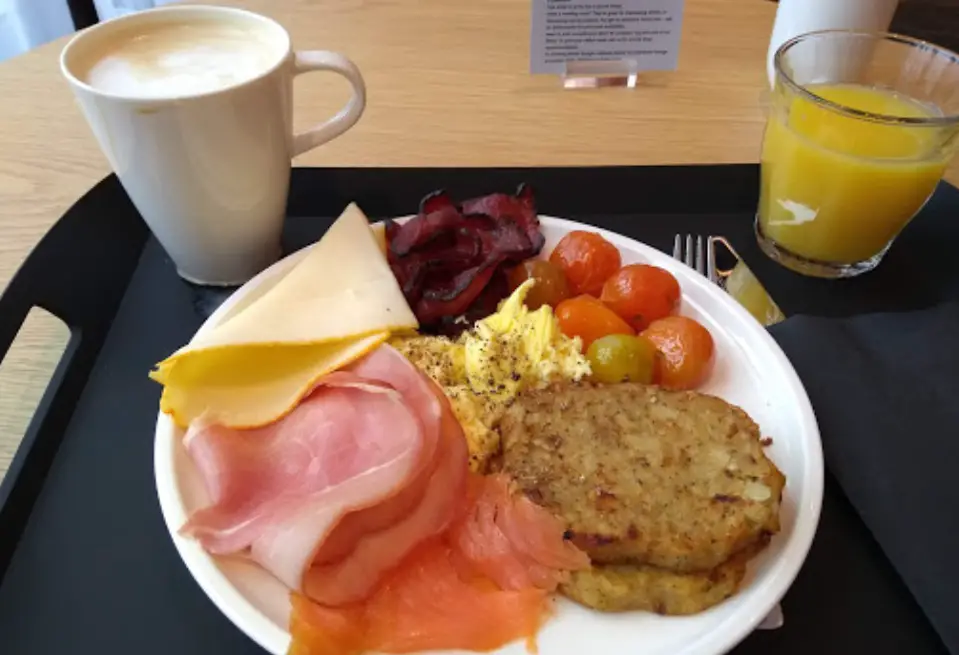 The food hall at CitizenM Boston North Station serves up a range of quality breakfast, lunch, and dinner options. For those looking for convenience, the 24/7 food service at CanteenM offers a range of individually wrapped meals and snacks that you can enjoy in your room.
For breakfast, a buffet is served from 6 am to 11 am for just USD 18.95 and includes both hot and cold options. During the day, guests can enjoy coffee and snacks in the Living Room. For dinner, there is an extensive menu of delicious cuisine available at CanteenM. An array of cocktails are also available to be enjoyed in the Living Room. With no set time limit, guests can enjoy a meal or snack at any time of day.
Age
At Hotel CitizenM Boston North Station West End, guests must be 18 or older to book an independent room. If a minor is traveling with their parents, the room must be booked in their parents' names. Minors may check in with their parents or guardians. Moreover, children under the age of 12 are allowed to stay for free.
Mode of Payment
The hotel does not accept cash or other payment methods. Only two cashless payment methods are accepted; Visa cards and credit cards.
Valid IDs
Guests must present a valid passport for any international visitors and a local ID approved by the US Government. The guest must bring the required identification with them to complete their check-in process.
Guests Per Room
Only two guests are allowed per room at the Hotel CitizenM Boston North Station West End. If a third guest wishes to stay, it must be arranged at the time of booking.
Pets and Service Animals
The hotel does not accept pets or other animals. However, service animals are allowed in some special circumstances.
Vaccine
Guests must present proof of receiving at least one vaccine at the time of check-in.
Check-in Time
Guests must check-in after 2 am with valid identification. Early check-in is possible if the room is available and ready.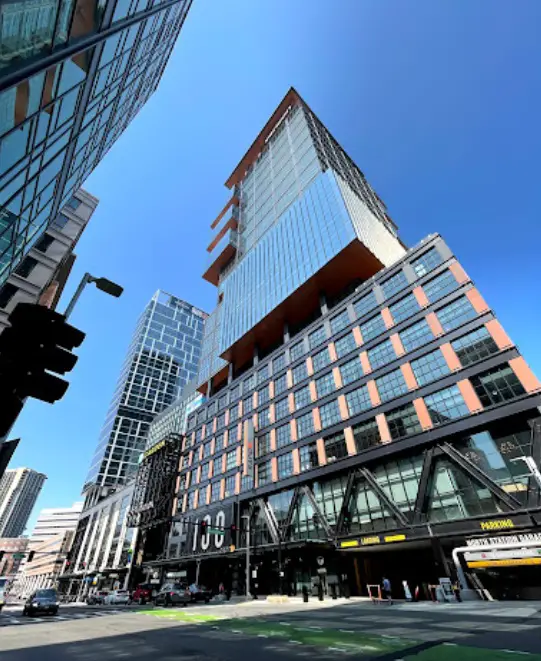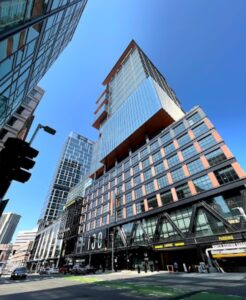 All guests must check out by 11 am unless they have a premium membership, in which case the check out time is 2 pm. If non-members would like to extend their check-out time, they can do so by paying USD 69 per day.
All pending bills must be cleared before check-out. The laws of Boston are very strict, so any issues that arise from not paying bills will be difficult to resolve. The hotel may come to the guest's home to collect the bill or deduct it from their credit card.
Citizen M Boston North Station offers parking options for guests to make the most of their stay. On-site parking is available, though there are height restrictions in place. If on-site parking isn't an option, then off-site parking can be found within 492 ft of the hotel. The cost is USD 60 per day, and the parking structure is open 24 hours.
Boston is known for its incredible dining scene, and there are plenty of amazing restaurants within walking distance of Citizen M Boston North Station. You could provide recommendations for some of your favorite nearby eateries and mention any notable cuisine styles or dishes.
Citizen M Boston North Station has a number of policies in place to ensure the comfort and safety of all guests.
All reservations must be made in advance and are subject to a 24-hour cancellation policy.

Credit cards, debit card, and cash deposits are accepted forms of payment.

Pets are not allowed in the hotel.

However, service animals are welcome.

Smokers are not allowed on the property, and anyone caught smoking will be required to pay a fine before they can check out. Hotels use smoke detectors to identify smokers.
Sights Nearby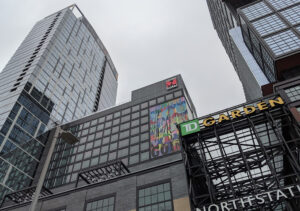 Sports lovers can enjoy watching a variety of games nearby at TD Garden, home to the Boston Celtics and the Boston Bruins.
Rooftop Living Room
Guests can spend time in the welcoming multi-purpose rooftop living room, perfect for reading a book, looking at art, and hanging out with friends.
Nightlife
The area has a great nightlife for music lovers to enjoy, with Big Night Entertainment Live hosting various concerts.
Designer Shopping
Fashionistas can take a 500m walk to explore the iconic Boston marketplace, Faneuil Hall.
Museums
Citizen M Boston North Station is located close to various museums, allowing guests to explore the history and culture of Boston.
Great Walks
The area has plenty of great walking routes for nature lovers to explore and marvel at the beautiful scenery. The hotel can provide information on the best spots to visit, as well as maps with walking routes. So whatever the purpose of your visit, Citizen M Boston North Station is equipped with all that you need to make it a memorable stay.
More Accommodation Choices in Boston