The Low Down on Harvard Museums
Harvard Square and the Harvard Museums
We are reader-supported (thank you)! When you buy through links on our site, we may earn an affiliate commission.
During your time in Boston, you could spend days in Harvard Square alone. You might…


get a student-led tour of Harvard,
take in the street performances while you enjoy a J.P. Licks ice cream,
pick up some Harvard paraphernalia at the Harvard Coop, or
simply get lost in the wonderful Harvard Museums.
While building this site, I was at a picnic talking to a retired schoolteacher about her overseas travels. I asked for her favorite things about Boston. Without batting an eyelid, she responded, "the Harvard Museums."


So, without further ado, let's get into it!
Harvard Museum of Natural History
26 Oxford Street, Cambridge
(just past Harvard Yard)
T Stop: Red Line to Harvard Square Station


Harvard Museum of Natural History…
"has a mission to enhance public understanding and appreciation of the natural world and the human place in it, sparking curiosity and a spirit of discovery in people of all ages."
Discounted Admission: Is available with the Boston Go Pass and the CityPass.

Regular Admission: Adults, $15; Seniors (65 and over), $13; college students and youth (3-18 years old), $10. Rates for groups of ten or more will also increase: Adults, $12.00; Seniors: $10.00; Non-Harvard college students: $7.00.

Note: Admission also gets you into the Peabody Museum of Archaeology and Ethnology which is right next door.


And for Massachusetts residents… the museum is FREE every Sunday morning (year-round) from 9am to noon and on Wednesdays from 3 to 5pm (September through May).
The Harvard Museum of Natural History is the public face of three of Harvard's research museums (Museum of Comparative Zoology, Harvard Herbaria, & Mineralogical and Geological Museum).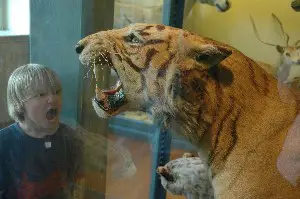 It is Harvard's most visited attraction and for good reason. The museum has fantastic exhibits ranging from dinosaurs and evolution to current topics like climate change. If you ask my mom though, the stand-out collection is the Glass Flowers. The Harvard Glass Flowers are amazingly lifelike. They consist of over 3,000 models made by a German father-and-son team of glass artisans between 1887 and 1936 as teaching tools for the Botanical Museum.
Harvard's Museum of Natural History also offers great family programs that are free with museum admission.


Weekend afternoon programs for families with middle-school
age children.
Nature Storytime for families with children 6 years and under. Saturdays and Sundays, 11am & 2pm.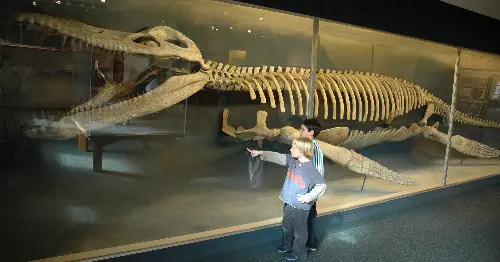 Harvard Art
Website
Current Address: 485 Broadway, Cambridge
T Stop: Red Line to Harvard Square Station


Admission: Adults: $15.00 · Seniors (65+): $13.00, Non-Harvard students with I.D.: $10.00 · Youth ages 3–18: $10.00 · Youth under 3: Free

FREE times: Saturday 10am to noon; every day after 4:30pm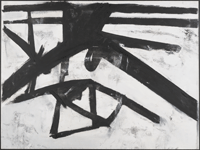 The Harvard Art Museum consists of three different museums (Fogg Museum, Arthur M. Sackler Museum, & Busch-Reisinger Museum). As the museum puts it, they're currently undergoing a major "transformation". They're creating a new building to house all three musuems in one. As a result, only the Sackler Museum is open, but it is displaying some of the best from all three collections.


To get the scoop on what the Harvard Art Museum is displaying at the Sackler during the transformation, click here.
Arnold Arboretum
The Arnold Arboretum of Harvard University
125 Arborway, Boston
T Stop: Orange Line to Forest Hills Station
What do Centenarians, Harvard University and Cherries all have in common? The Arnold Arboretum in Boston. Whether you want to see 100 year old trees, admire the flowers on a Sargent Cherry tree, or spend a day celebrating lilacs, Harvard's Arnold Arboretum is a place of delight. Beautifully cared for, the Arboretum is open every day of the year from sunrise to sunset (although its visitor center is closed on some holidays). They have all kinds of educational events and family activities throughout the year.
And I wasn't joking about celebrating lilacs… Lilac Sunday is a once-a-year event at the Arboretum. The lilac is literally the only flowering plant (of thousands in the Arboretum) that gets its own day-long celebration (bring your allergy spray if you tend to react to lilacs!). It's also the only day of the year that picnicking is allowed in the Arboretum! AND, if you're a bit artsy, there is an annual contest to create the design for that year's Lilac Sunday t-shirts.
Even More Harvard Museums…
Collection of Historical Scientific Instruments
Science Center, 1 Oxford Street, Cambridge (on Harvard Campus)

Admission: FREE to all!
One of the three largest university collections of scientific instruments in the world.


Peabody Museum of Archaeology and Ethnology
Admission: $15 for adults and $10 for youths ages 3 to 18; kids 3 and younger enter for free.

Note: Admission to the Peabody Museum of Archaeology and Ethnology also gets you into the Museum of Natural History which is right next door.

The Peabody is a world-class anthropology museum.


Semitic Museum
6 Divinity Ave, Cambridge
Admission: FREE (donations appreciated)

The Semitic Museum houses artifacts from the Ancient Near East, often brought back from museum-sponsored excavations.


Warren Anatomical Museum
Center for the History of Medicine, 10 Shattuck St, Boston
Admission: FREE

The Warren Anatomical Museum showcases medical memorabilia and specimens that were often significant (though possibly somewhat bizarre) to medical history during their time.