We are reader-supported (thank you)! When you buy through links on our site, we may earn an affiliate commission.
As little as 20 years ago, you would have had to do some detective work to find Indian restaurants in Boston, a city known more for its seafood and North End Italian food. But today, there are many Indian restaurants in Boston—a testament to the city's evolving cuisine and ethnic diversity.
In fact, with its often creamy bases and warm spices, Indian delicacies such as chicken tikka masala, palak paneer, and curry dishes have all earned their rightful place in Beantown's diverse culinary world. And they make fine comfort food, particularly during our cold winters.
In this article, we've scoured the Boston area to find the nine best Indian restaurants you'll want to sample. Let's dive right in!
Quick Snapshot: We've compiled the Indian restaurants recommended on this page into a brief video which you can watch below. Then you can jump to the ones that have captured your interest.
Our List Of The Best Boston Indian Restaurants
The Maharaja – Dine like royalty in Harvard Square

Shanti – An oldie but a goodie

Dosa-N-Curry – For veggie lovers

Royal Indian Bistro – Lexington's best kept secret

Mela Modern Indian Cuisine – Reinventing how we think about Indian food

Madras Dosa Company – You do you dosas

Punjab Palace – North Indian specialties

Tikki Masala – A favorite for take out

Himalayan Kitchen – Friendly fusion destination
57 JFK Street, Cambridge
617-547-2758
Mon – Thu: 11:30 AM to 10 PM
Fri: 11:30 AM to 11 PM
Sat: 12 PM to 11 PM
Sun: 12 PM to 10 PM
Don't let The Maharaja's unconventional location above a Staples store put you off. This impeccably decorated restaurant with its floor to ceiling windows offers a great view of bustling Harvard Square and serves authentic Indian cuisine, making it one of the best Indian restaurants in Boston.
The menu options are based on royal Indian delicacies (maharaja means "king of kings", after all.) This means you'll find unique offerings such as maharaja dal makhani (creamed lentils cooked with ginger, garlic, and herbs), shammi kebab (grilled ground lamb patties), and baingan bharta (charcoal smoked eggplant with and sautéed with onions, tomatoes, and herbs.)
For dessert, try the gajar halwa, India's version of carrot cake, or the mango mousse cake with raspberry coulis. 
1111 Dorchester Ave, Dorchester
617-929-3900
Open seven days a week
Lunch: 11:30 AM to 3 PM; Dinner 5 PM to 10 PM
Maybe it's the lucky address (1111 Dorchester Ave), or maybe it's the great food, but Shanti has been in business for over 20 years, making it one of the oldest Indian restaurants in the city. Although the owner opened other locations in Cambridge and Roslindale about a decade ago, the original location has a certain charm about it, offering a peaceful interior in contrast to the bustling downtown street.
Shanti offers over a dozen mouth watering curry dishes from traditional butter chicken to the exotic bainganwala, which is your meat of choice cooked with eggplant caviar and spices. There are also a few elusive mushroom-based meals on the menu as well as all varieties of fresh made bread (roti) including a slightly sweet pashawari naan which is stuffed with raisins, almonds, coconut, and pistachio.
#3 - Best Vegetarian Indian Restaurant
447 Somerville Ave., Somerville
617-764-3152
Dinner Only:
Tues – Thurs: 5 PM – 10 PM
Lunch & Dinner:
Fri – Sun: 12 PM – 10 PM
Closed Monday
Although you won't find any shortage of vegetarian options in any Indian restaurant, Dosa-N-Curry is one of the few that is exclusively vegetarian. And with the flavorful and creative offerings here, even diehard carnivores won't miss the meat.
Try the two types of mushroom tandoori with white button mushrooms and yogurt as the base, channa batura (deep fried puffy bread served with chickpeas and curry), or the nutra kulcha, which is a street food delicacy: soya protein nuggets cooked in marsala and served with Kulcha bread.
If some of the menu items sound too adventurous, the restaurant also offers an impossible meat kebab, cooked on skewers in the tandoor oven.
#4 - Best Hidden Gem For Indian Cuisine
7 Meriam Street, Lexington
781-861-7350
Open seven days a week for lunch and dinner from 11:30 AM – 9 PM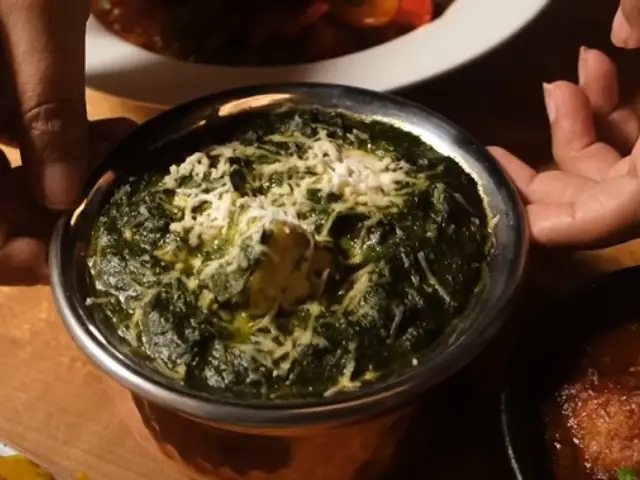 The locals know that Royal India Bistro in downtown Lexington is the place to get top quality, affordable Indian food and now you do, too. Just steps from the historic Lexington common, it may be one of the only Indian restaurants in the burbs offering generously portioned luncheon specials such as chicken korma and lamb vindaloo for just under $10.
It seems the owners have also not forgotten that New Englanders love their seafood, because there are quite a bit of shrimp and fish-based dishes on the menu where other Indian restaurants are often lacking. Basil coconut shrimp, shrimp do piazza, fish curry, and salmon tandoori should entice fans of under the sea food sources.
Royal India also offers the usual assortment of biryani (rice-based) plates, lamb specialties, and vegetarian options. Parking can be tricky in downtown Lexington, but it's worth paying for a spot to sample this restaurant.
#5 - Best Modern Indian Cuisine
578 Tremont St, Boston
617-859-4805
Open seven days a week from 11 AM – 10 PM
Mela in Boston's south end is proving that Indian food isn't just about the usual chicken and goat offerings. The owners market their restaurant as serving modern Indian food with inventive creations such as lamb shank curry, duck marsala, and subz panchmael—a dish comprised of peppers, artichokes, and bean sprouts fried with panch poran flavored tomato and green cardamom sauce.
They also offer lunch thalis—think of it like an Indian version of a bento box—in lieu of a lunch buffet along with the usual classics such as tandoori chicken, lamb korma, and biryani.
The interior is fresh, bright, and contemporary to compliment the menu, and outdoor seating is available—the perfect place to sip a mango lassi while people watching.
55 Boston Wharf Road, Boston
857-233-5188
Open daily 11 AM – 9 PM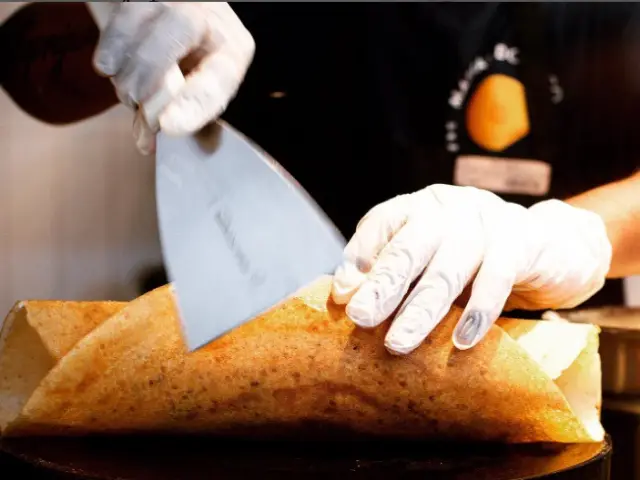 The dosa is a street food favorite in southern India that dates back to the 5th century. Made of fermented rice and lentils, this savory and slightly tangy crepe can be filled with any kind of ingredients depending on what you're craving. That's exactly what the Madras Dosa Company is all about: you can customize your fresh made dosa with any combination of meat, veggies, fruit, and even chocolate chips.
Located in the Seaport district, Madras is a creative take on Indian fast food and a great place to grab a snack or quick meal. In addition to dosas, you can enjoy several types of chaats which are like an Indian version of nachos, grilled canteen sandwiches (the ghee grilled cheese is a must for fans of the gooey, melted dairy staple), rice and lentil cakes, and soup. There's even gulab jamun, the super sweet donut-like balls served in an equally super sweet sauce.
Seating is limited, but if you can grab a table the Madras menu offers a healthier alternative to burger and fries.
#7 - Best Northern Indian Restaurant
109 Brighton Ave, Allston
Open daily for lunch from 11:30 AM – 3 PM
Dinner:
Mon – Fri: 5 PM – 11 PM
Sat & Sun: 3 – 11 PM
Punjab Palace's name may be a bit misleading—the modest interior is not quite so regal. But people don't come here for an opulent dining area, they go here for the affordable prices and India quality meals.
The coconut chicken korma gives off just the right amount of sweetness, while the salty vegetable pakoras pair well with the accompanying chutneys and sauces. There's also a commendable selection of seafood dishes including coconut fish, mixed seafood marsala (which includes lobster, scallops, and haddock), and shrimp jalfrezi.
Punjab Palace also serves pratha, a layered bread stuffed with fillings, and a sweet and tangy cherry naan, which makes a fine dessert choice.
#8 - Best Take Out Indian Food
3706 Washington St, Boston
617-942-2966
Open daily for lunch and dinner
Sun – Wed: 12PM – 10 PM
Thur – 12 PM – 11 PM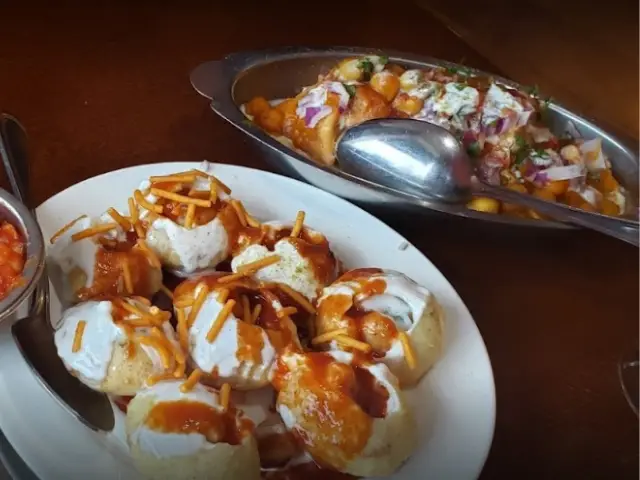 Jamaica Plain residents will tell you why Tikka Masala is the best option for take out Indian food around Boston: reasonable prices, generous portions, and hot, fresh food. But its location just across from the Forest Hills T stop and friendly vibe also makes it a convenient date night destination.
Tikki Masala serves up the usual assortment of Indian appetizers, all with a variety of chutneys. One unique item and a diner favorite is pani poori, a popular Indian street food made of deep fried bread with a potato stuffing. You can also sample bhel poori, made of puffed rice and dahlia poori, which are crispy lentil puffs.
Tikki Masala also has several tofu based dishes on its menu in addition to chicken, goat, and lamb. Vegetarians will have plenty to choose from including the decadent banggan bharttha, which is a whole eggplant cooked in a clay oven with peas, tomatoes, and red onions.
Couples will appreciate that the restaurant also offers a dinner for two special: two soups, three entrees, salad, and rice, all perfect for sharing.
#9 - Best Indian Nepalese Fusion
40 Bow St, Somerville
617-623-9068
Tues: 11 AM – 9:45 PM
Wed & Thur: 11:30 AM – 9:45 PM
Fri & Sat: 11:30 AM – 10:45 PM
Sun: 12 PM – 9:45 PM
Closed Mondays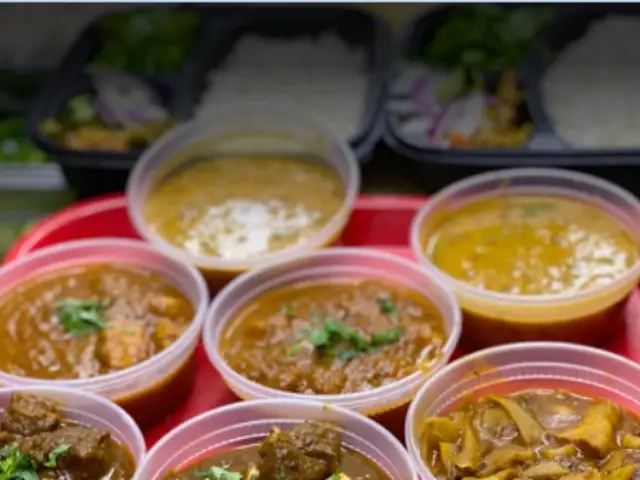 If you'd like a dining option that offers more than the usual Indian fare, you can't go wrong with a place like Himalayan Kitchen. The owner has developed a reputation for outstanding hospitality, making diners feel like family in this modest restaurant that offers an expansive menu.
In addition to standard Indian fare such as chicken tikka masala, goat curry, and aloo gobi, you'll find plenty of traditional Nepalese food mixing things up. The mo mo—steamed dumplings stuffed with meat–is a customer favorite, as is the sukuti (homemade buffalo jerky), goat bhuton (marinated goat organs) and sekuwa, marinated meat of your choice served with salad and sauce.
Other must-try menu items include the malai kofta (stuffed vegetable balls in a creamy tomato sauce), aloo mutter (green peas and potatoes) and the chicken seekh kebab (a melt in your mouth minced chicken kebab).
Himalayan Kitchen is proof that the best Indian food in Boston doesn't have to be an exclusively Indian menu.
Whether you're a diehard fan of Indian dishes or you're just getting your tastebuds acclimated to the amazing flavors from the country, there's something for everyone on our list. And don't overlook the Indian eateries that are probably right in your backyard! 
More Great Resources About Eating in Boston