We are reader-supported (thank you)! When you buy through links on our site, we may earn an affiliate commission.
If there's one thing a Bostonian loves more than their sports teams, it's the local seafood! Although no studies on the topic have been conducted that we're aware of, we're willing to bet that Massachusetts residents consume more fried clams, seafood salads, and lobster rolls than any other part of the country.
That wouldn't be hard to believe given that you can find at least one seafood restaurant in every town in Massachusetts. This saturation makes compiling a list of the best ones in the state pretty daunting, but we think we have a pretty sweet selection here. To make our list, they have to have truly delicious seafood dishes, attentive service, and something that sets them apart from the rest.
And although many people love to enjoy freshest seafood during the summer, New England's most well-known cuisine isn't just for the warmer months. So let's dive right in!
Quick Snapshot: Watch our video below for a quick overview of our best seafood restaurants list. Then you can jump to our reviews of the ones that interest you the most.
Best Seafood Restaurants in Massachusetts
Union Oyster House – Boston's oldest and greatest

Skipper Chowder House – Waterfront dining down the Cape

Saltie Girl – Changing how we think about tinned seafood

Bob Lobster – Lobster rolls with a twist

Eddie V's – Premium seafood dining

Alive & Kicking Lobsters – Cambridge's version of the lobster roll

The Barking Crab – For those crabby cravings

Ivory Pearl – Thinking outside the (clam) box

Seaglass – Best ocean views

Ripple On The Water – New kid on the block
#1 - Best Historic Seafood Restaurant
41 Union Street, Boston
617-227-2750


Sun–Wed: 11 AM – 8:00 PM
Thurs: 11 AM – 9:00 PM
Fri & Sat: 11 AM – 10 PM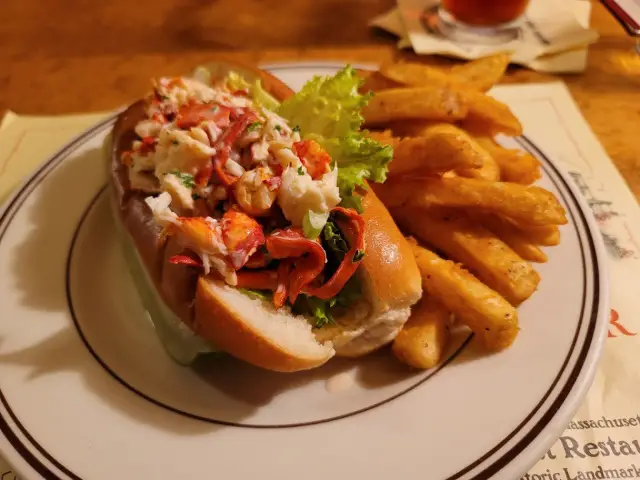 We'll start with an oldie but a goodie: Boston's famed Union Oyster House, which opened in 1826 making it the oldest continuously operating restaurant in the U.S. Daniel Webster frequented the semi-circle raw bar daily for brandy and raw oysters, and the restaurant was a favorite of JFK—who is honored with a plaque at his favorite booth.
Union is a three-minute walk from Faneuil Hall, but don't let its close proximity to the touristy area put you off from enjoying the really great seafood. Inside, the restaurant is quite cavernous to accommodate Bostonians and visitors alike. It has a charming, old school, Colonial-type ambiance to it with lots of wood and factoids about Boston's history flanking its walls.
The menu is pretty straightforward. You can start off with a cup or a bowl of creamy New England clam chowder and oyster crackers, Basque style mussels with buttery garlic bread, chilled shrimp cocktail, or pan seared lump crab cakes. The freshly shucked oysters and clams are served on the half shell with lemon and cocktail sauce.
All of the house specialties are accompanied by house-made cornbread and include fried butterflied shrimp, broiled sea scallops, Ye Olde seafood platter (a heaping selection of fried fish and onion rings) and broiled Boston scrod topped with seasoned crumbs.
Union also offers a selection of salad plates for those who want to get their veggie count in. You can choose between a bowl of mixed greens or Caesar salad topped with grilled salmon, shrimp, chicken, or chilled lobster. For dessert, the warm apple cobbler or Boston cream pie both hit the spot, making this spot a great option for fortifying yourself in between doing a bit of city sightseeing.
#2 - Best Cape Cod Seafood
152 South Shore Drive, South Yarmouth
508-394-7406


Mon – Fri: 11 AM – 10 PM
Sat & Sun: 11 AM – 11 PM
Weekend Brunch: 11 AM – 2 PM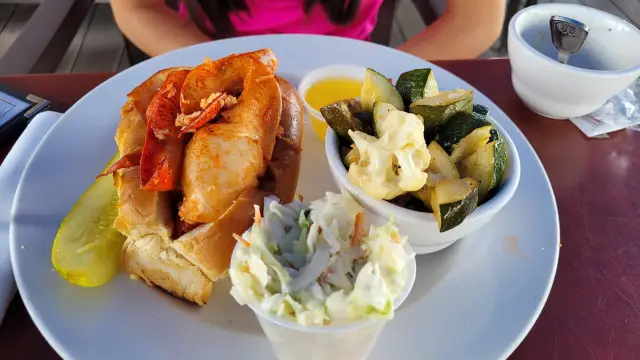 As one of the oldest restaurants on the Cape, Skipper Chowder House must be doing something right. First off, there's the famous chowder presented in the traditional New England way: bowls overflowing with thick, creamy, clammy goodness. If you want chowder on steroids, go for the "fried" bowl which comes with six mini chowder cakes deep fried in a panic crust.
Then there's the very generous lobster rolls—buns stuffed to bursting with a nice combination of claw and tail meat on lettuce and coated in mayo or butter. Both the Wicked Awesome and the Skipper's Supreme rolls contain a whopping half pound of lobster salad and are served with fries or chips and coleslaw.
Other Skipper specialties include the fried oysters, stuffed quahogs, steamers, and crispy fish tacos. If that's not enough to quell your seafood craving, you can go all out with the Fisherman's Platter which contains a variety of fried seafood or the Lobster Steam Pot, your own personal clambake of lobster, mussels, steamers, linguiça, corn on the cob, and red bliss potatoes.
Skipper Chowder House is a family-friendly restaurant with a kid's menu and dining views overlooking Nantucket Sound. The locals can't wait for this one to reopen for the season every April, and neither should you!
279 Dartmouth Street, Boston
617-267-0691

Mon – Thurs: 11AM – 10PM
Fri: 11AM – 11PM
Sat: 11AM – 11PM
Sun: 11AM – 9PM
Weekend Brunch: 11AM-4PM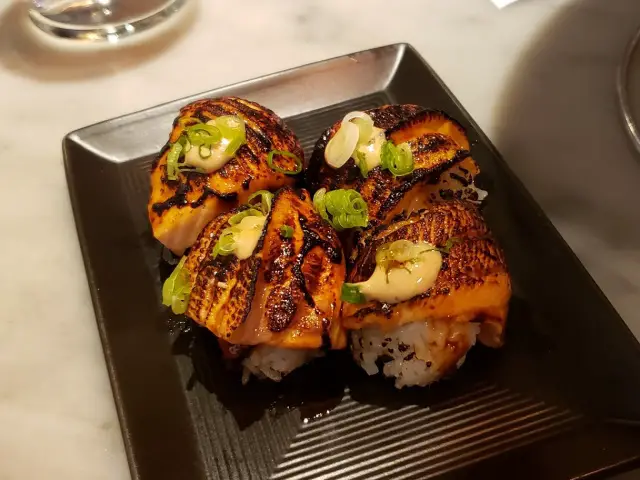 Tinned fish as gourmet food? It is when you order it at Saltie Girl, which boasts the largest selection of tinned seafood in Boston. But these aren't your supermarket's sardines. Saltie Girl elevates the oily, briny, nutrition-packed goodness by serving it with sea salt butter, pepper jam, and artisanal bread—divine when accompanied by a glass of white wine.
Saltie Girl's other specialties include the fried lobster with waffles, grilled whole branzino, fried Ipswich clams, charred octopus, snow crab toast, and the Gloucester lobster roll, which you can order hot or cold. If you're not in the mood for seafood, the wagyu beef sirloin, short rib, and the salty burger—made with a blend of three kinds of beef and topped with pork belly—should satisfy your turf craving.
Saltie Girl's interior delights with a turquoise Mediterranean-inspired theme and wooden mermaids watching over the bar. Speaking of which, the restaurant basically consists of a long bar and just a few tables which is why reservations are strongly recommended.
#4 - Best Non-Touristy North Shore Option
49 Plum Island Turnpike, Newbury
978-465-7100


(Opening on March 27 – hours should be ready then)
For over 20 years, Bob Lobster has been delivering the quintessential New England seafood dining experience: great food, generous portions, no-frills seating, and scenic coastal views of Plum Island. A Northshore Magazine winner for three years in a row, the seasonal roadside favorite offers up the usual fare such as fried plates and plenty of lobster to rave reviews—along with a few surprises.
That would be the speciality lobster rolls such as the wasabi: lobster topped with wasabi cream and Asian slaw, served in a brioche bun. Or the surf and turf roll, which consists of lobster salad and slow-braised short rib with bacon onion jam. You can also get your roll topped with fried avocado. Chef Brad's creative takes on the traditional New England staple might perturb the purists, but not to fear. You can still get a traditional lobster roll here bursting with plenty of hot buttered lobster.
Other unique dishes you won't find at the usual fried platter palaces include lobster poutine (fries topped with lobster, lobster cream sauce, and cheese) and the decadent house made mac and cheese. Of course, Bob's offers all of the usual fried platters, boats, lobster dinners, steamed clams, and more, making it a pleasant alternative to the usual tourist traps found along 133 in Essex.
#5 - Most Luxurious Seafood Restaurant
50 South Avenue, Burlington
781-221-7151


Sun: 4 PM – 9 PM
Mon – Thurs: 4 PM – 10 PM
Fri & Sat: 4 PM – 11 PM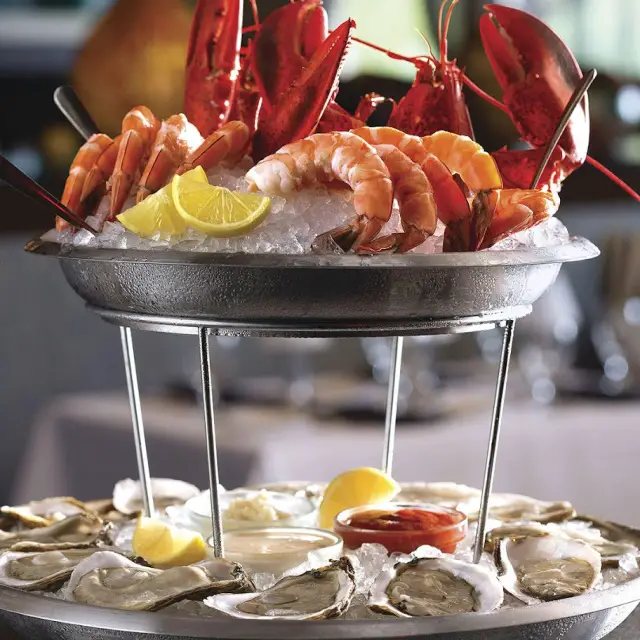 If you're seeking a more sophisticated seafood dining experience than sitting at a wooden table and using plastic cutlery, then Eddie V's Prime Seafood in Burlington should be on your list. Although It's a chain, their consistency is on par with other locations across the country, receiving fresh fish daily from around the globe and delivering exceptional service. Plus their sister chain is The Capital Grill, and good taste runs in this family.
You're going to pay more here, but the price is totally worth it. You can start with your choice of East or West coast oysters, chilled gulf shrimp, or go all-out with the seafood tower of a variety of shellfish. Next, there's Maine lobster tacos, kung pao calamari, and lobster bisque as your appetizer and second course choices.
The entrée section dazzles with two tails of South African lobster, Mediterranean branzino, jumbo Gulf shrimp, George's Bank scallops, and Chilean sea bass. There's also a selection of steak, and side dishes include au gratin cheddar potatoes, and crispy Brussels sprouts with a Korean style glaze.
Get a decadent cocktail (the Hope Diamond features an ice cube shaped like the jewel) and the bananas foster butter cake for dessert and you've got one unforgettable seafood dining experience under your belt.
#6 - Best Lobster Roll Without The Roll
269 Putnam Avenue, Cambridge
617-876-0451


Mon – Sat: 11 AM – 6 PM
Sun: 11 AM – 4 PM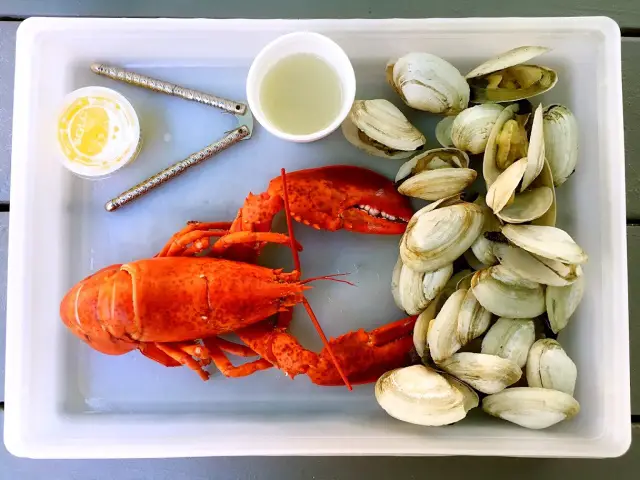 It's easy to miss Alive & Kicking Lobsters; the outside resembles a garage, not a restaurant. And you definitely shouldn't go here expecting anything other than picnic tables for seating. But that's not why you'd visit this hidden gem in Central Square, anyway—one goes here for the chowder, steamed clams, and lobster sandwich.
Wait, did we say sandwich? That's right; Alive & Kicking doesn't serve lobster rolls. The owner feels that lobster is more deserving of a tiny hot dog bun, so their lobster salad gets stuffed in between two pieces of thick, buttery, toasted bread instead. The restaurant boasts that the lobster in it goes from tank to plate in about five minutes, truly living up to its name.
Diners also come here for the tasty lobster bisque, mussels with wine sauce, daily special of steamed lobsters, clams, and corn on the cob, and the thick clam chowdah. Wash it down with one of the joint's own sodas, and you'll definitely return the next time you're in Cambridge.
#7 - Best For Crabby Cravings
88 Sleeper St, Boston, MA 02210
617-426-2722


Mon – Wed: 12 PM – 8 PM
Thu – Sat: 12 PM – 9 PM
Sun: 12 PM – 8 PM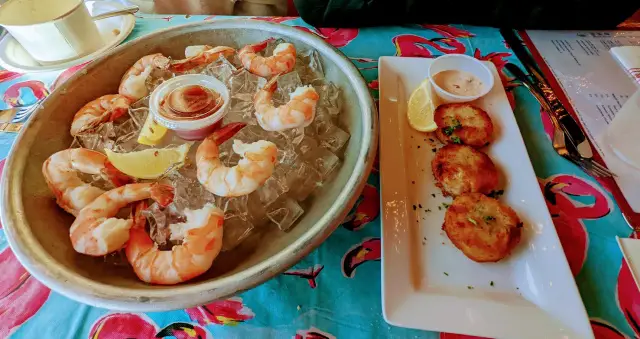 If you think you can only get crabmeat in restaurants in California or Maryland, you haven't visited The Barking Crab yet. Located in Boston's Seaport neighborhood, it's the place to go if you've gotten tired of all those lobster rolls and clams.
But don't get us wrong—the restaurant is located in Boston after all, so expect all of the usual New England seafood fare on the menu. For apps, you can get hot crab dip, crab cakes, fried clams, mussels, chowder, and raw bar oysters.
The crab platter selections include your choice of Dungeness Crab, Alaskan King Crab Legs, or Snow served with corn on the cob. Other entrees include sesame crusted yellowfin tuna, baked haddock, and cioppino.
The restaurant also offers up a nice view of the city and the waterfront, if you're lucky enough to get a table on that side.
#8 - Most Inventive Seafood in Massachusetts
1704 Beacon Street, Brookline
617-437-5297


Wed, Thurs & Sun: 5 PM – 10 PM
Fri & Sat: 5 PM – 12 AM
Closed Mon & Tues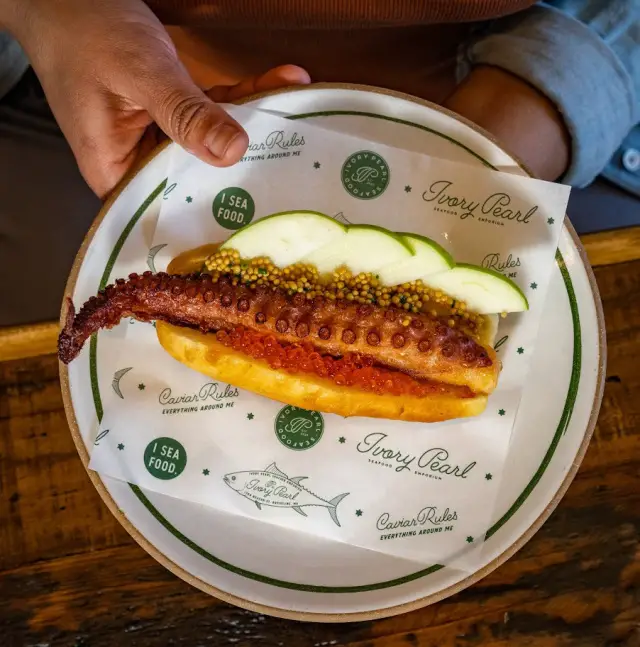 It was a gamble to launch this restaurant during the pandemic but it paid off. Ivory Pearl in Brookline has quickly gained a reputation as the go-to place for delicious seafood with a few surprises.
For starters, it's one of the few dining venues in the Boston area that serves reasonably priced caviar as an app, as well as a few varieties of crudo. But it's the tentacle hot dog that will both shock and awe you: octopus with sauerkraut, roe, apple, and mustard served in a hot dog bun with ranch shrimp chips.
Other delights include swordfish schnitzel, salmon rillette, and fried whole fish. For those that like their fish more traditional, there's chowder and a few classic sandwiches. We recommend finishing your meal with the black sesame ice cream to complete your dining adventure.
#9 - Best Oceanside Views
4 Oceanfront North, Salisbury
978-462-5800


Mon – Wed: 11:30 AM – 8PM
Thurs – Sat: 11:30 AM – 9PM
Sun: 10AM – 8PM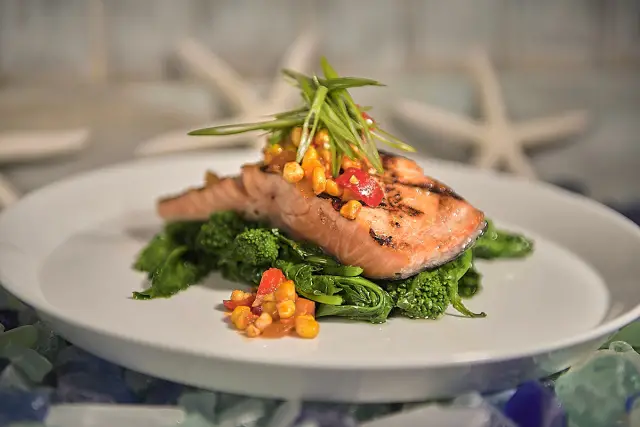 The only thing better than enjoying seafood in New England is enjoying it with a sweeping ocean view. Seaglass delivers both—and there's nothing like watching the sun set over gently rolling ocean waves while eating Maine lobster stew or pan roasted scallops with bacon.
Seaglass's other specialties include the traditional New England seafood casserole (topped with Old Bay brioche breadcrumbs), New England baked haddock, pomegranate glazed salmon. You can also find a nice smattering of steak and poultry dishes on the menu.
Seaglass made our list of the most romantic restaurants in Massachusetts, so treat your date to a drink at the bar while taking in the views.
74 Main Street, Essex
978-768-6320


Tue – Fri: 11:30 AM – 8 PM
Closed Saturday, Sunday, and Monday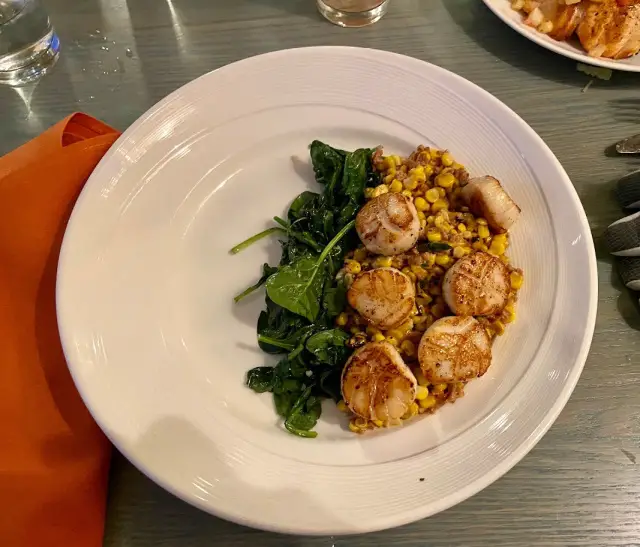 Ripple On The Water is the newest offering on our list, having replaced Periwinkle's which closed before the pandemic. We recommend giving it a try versus the overrated Woodman's and other clam shacks you can find along route 133 if you want table service and generously sized appetizers.
Start with the cornbread which is baked to order and arrives warm at your table in approximately 12 minutes. Then try the marinated tuna nachos served with shrimp, corn chips, cucumber, and seaweed salad. Want fried clams? You get a choice of three sizes here: full, half, or plate.
The shrimp burger and pork belly/fried clam sandwiches are a must to try here, as well as the shrimp and creamy goat cheese grits.
Ripple On The Water also has outdoor seating overlooking a historic site where shipbuilding was done in Massachusetts. Order a specialty cocktail or a glass of wine with your meal, and it's not a bad way to spend a warm afternoon or evening in Essex.
We have another wonderful article about seafood in Boston where you can find an overview of such brilliant restaurants as Legal Seafood on the Boston Harbor, Atlantic Fish Company in the Back Bay, and more! Click Best Clam Chowder in Boston to learn more!
We tried to select a variety of seafood restaurants that have something unique to offer in addition to the usual summer shack fare. From Cape Cod to the North Shore, there's something fishy for everyone on our list!
Most frequent questions and answers
More Great Resources About Eating in Boston