We are reader-supported (thank you)! When you buy through links on our site, we may earn an affiliate commission.
If you're new to visiting the Boston area, the first rule you need to know is that New Englanders take their clam chowder as seriously as their sports teams. We probably gulp down gallons of it every year, even during the hot summer months, when the city's annual Chowderfest takes place.
Everyone also has their own idea of exactly what ingredients should be included in the perfect bowl of New England clam chowder. Potatoes are a given, while bacon and celery is up for debate. Most everyone here would agree, however, that chowder doesn't qualify as true "chowdah" unless it's thick, creamy, and brimming with minced clams in every spoonful.
Today's chowder is different than the early versions French settlers to the region created centuries ago to take advantage of the shores' shellfish abundance. Over time, the addition of cream turned it into the infamous comfort food the area loves.
Luckily, you don't have to venture far in Boston or outside of the city to find a cup or bowl. Just about every restaurant has its own unique recipe or finishing touch, which means the perfect bowl of clam chowder exists for everyone.
And what better way to discover your ideal medley of ingredients then by slurping your way through our list of the best clam chowder in Boston, spoonful by delicious spoonful? It's time to dig in!
Quick Snapshot: We've highlighted our list of who has the best clam chowder in Boston in the overview video below. Feel free to watch a bit of it, all of it, or skip directly to the ones that you think you'll fall in love with!
Best Clam Chowder in Boston
Atlantic Fish Company – Our Top Choice

Union Oyster House – A Creamy Classic

Boston Sail Loft – A Not-So-Secret Ingredient

Boston Chowda Co – Best Grab and Go Bowl

Saltie Girl – The Clam Goes Glam

Eventide Fenway – A Little Something Special

Ned Devine's – The Chowda Hall of Fame

Legal Sea Foods – If It's Good Enough For The President

B&G Oyster – Date Night Chowder

Yankee Lobster Company – No Frills, No Problem
#1 - Best Overall Clam Chowder
761 Boylston Street, Boston
617-267-4000
Mon – Thurs: 11:30 AM to 10 PM
Fri: 11:30 AM to 11 PM
Sat: 11 AM to 11 PM
Sun: 11 AM to 10 PM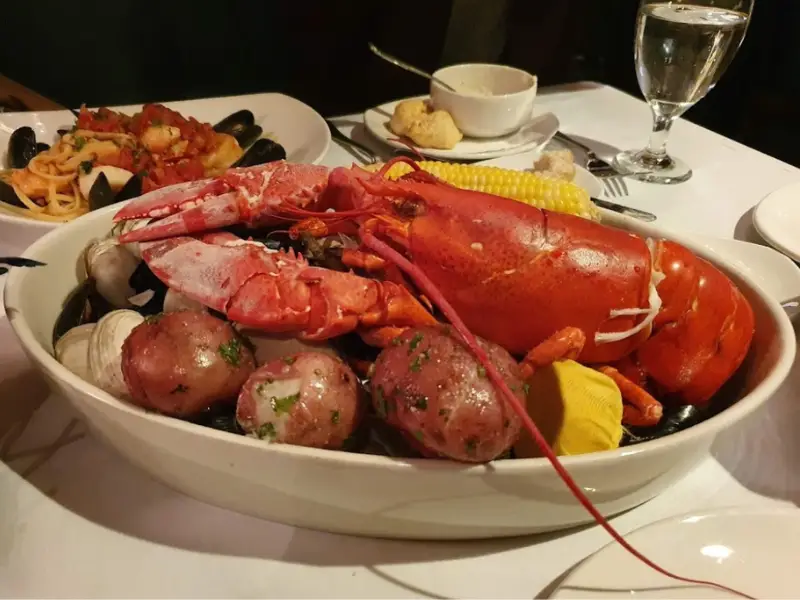 Atlantic Fish Company is not just an award-winning restaurant in a beautiful Back Bay setting with exceptional service—it also serves some of the freshest seafood in Boston. That includes a knockout clam chowder recipe with a few simple ingredients that really allow the soup to shine.
For starters, the restaurant makes its own clam broth using quahog clams. It's a labor-intensive process, but the flavor it delivers is incomparable. Salt pork and clarified butter are two other additions that produce a rich base which is then fortified with onion, celery, and potatoes. Order it served in a crusty bread bowl and you've got yourself a hearty meal.
The restaurant also produces some standout small plates including lobster crab Louie, bacon wrapped scallops, and seared octopus with chorizo. The fresh catch fish entrees come with your choice of two sides, and the big plates is where you'll find your steamed lobster, housemaid lobster and scallop ravioli, and bouillabaisse.
Atlantic Fish Company also offers a brunch and an extensive wine selection.
41 Union Street, Boston
617-227-2750
Sun–Wed: 11 AM – 8:00 PM
Thurs: 11 AM – 9:00 PM
Fri & Sat: 11 AM – 10 PM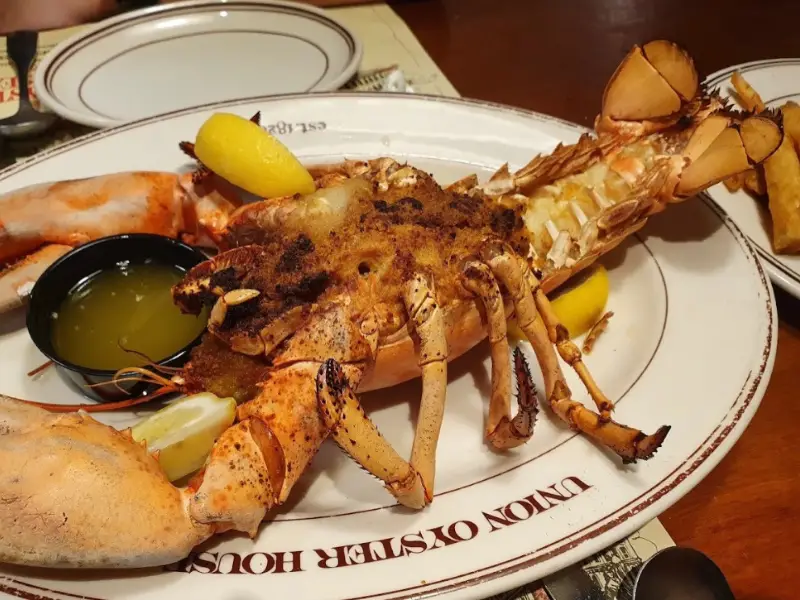 Two words: complimentary cornbread. Well, and clam chowder. Put 'em together, and you have a sweet and savory match made in culinary heaven.
And yes, the Union Oyster House is definitely tourist heavy, given that it's near Faneuil Hall and North Station and also has the distinction of being the oldest continually operating restaurant not just in Boston, but in the United States. Its popularity with outside visitors didn't deter President John F. Kennedy from dining there regularly; there's a booth named in his honor.
As far as the chowder, it's thick, satisfying, chockfull of clam bits and potatoes, and arrives with oyster crackers. The bowl size is large enough to count as a meal, but if it doesn't fill you up there is plenty of seafood on the menu including homemade lump crab cakes, chilled lobster roll, broiled baked scrod, and fried butterfly shrimp. Of course, you can get boiled lobster here and—you guessed it—oysters.
For dessert, the warm apple cobbler and Boston cream pie is a lovely way to cap off your meal.
#3 - Most Dill-licious Clam Chowder
80 Atlantic Avenue, Boston
617-227-7280
Kitchen open daily 11:30 AM – 10 PM
Bar open to 2 AM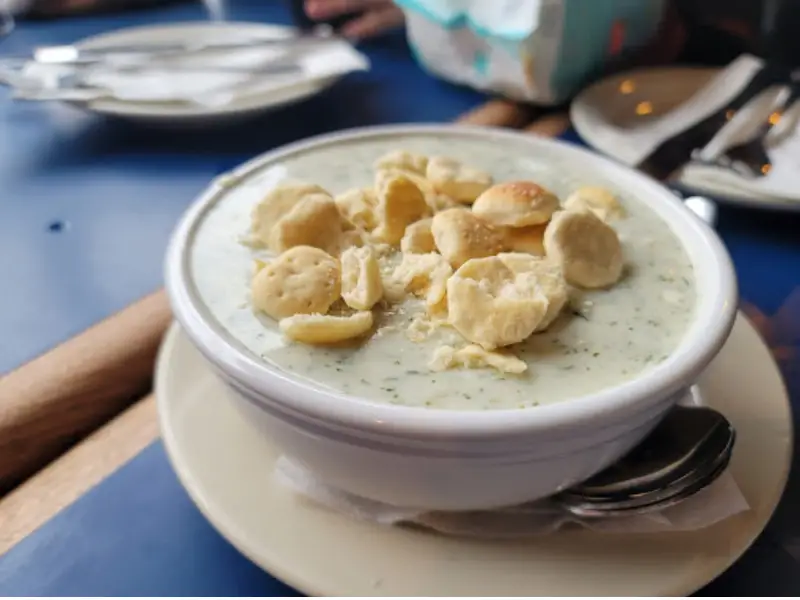 The Boston Sail Loft's New England clam chowder is so loved that the restaurant ships gallons of the stuff across the country via Goldbelly. The addition of dill is a match made in culinary heaven with the recipe's thick cream, whole clams, and just the right amount of potatoes.
The North End restaurant offers up plenty of other seafood delicacies including a lobster roll, fried clams, fried fisherman's platter, and broiled sea scallops. The sautéed seafood portofino is a medley of lobster, scallops, shrimp, mushrooms, artichoke hearts, and roasted red peppers in a garlic wine sauce over a bed of linguine.
Not a fish fan? You can choose from a variety of salads and chicken sandwiches or opt for a burger. The waterfront outdoor dining area offers up lovely views of the wharf and is the perfect spot to catch a breeze on a warm summer evening. For dessert, you can't miss with the home baked apple crisp or white chocolate bread pudding.
#4 - Best On-The-Go Chowder
1 Faneuil Hall Marketplace, Boston
617-742-4441
Mon – Sat: 10 AM to 9 PM
Sun: 11 AM to 7 PM
Located at Faneuil Hall inside the Quincy Market building, Boston Chowda Co is the perfect spot to grab a bowl of chowder on the go while checking out local attractions. The thick, creamy chowder is available in three sizes as well as a bread bowl.
Despite the name, there's more to the restaurant than chowder. They also specialize in a variety of pot pies including ones made with lobster or haddock (both topped with Ritz crackers), a three cheese macaroni pie, chicken pot pie, and a lobster Mac and cheese. Their signature lobster, crab salad, and shrimp salad sandwiches are all served on a fresh brioche roll.
Crab cakes, lobster roll combos, and speciality soups round out the menu.
#5 - The Most Glamorous Chowder in Town
279 Dartmouth Street, Boston
617-267-0691
Mon – Thurs: 11AM – 10PM
Fri: 11AM – 11PM
Sat: 11AM – 11PM
Sun: 11AM – 9PM
Weekend Brunch: 11AM-4PM
When you're in the mood for a selection of seafood dishes that are a little different to go with your chowder, you can't miss with Saltie Girl, which also made our list of the 10 Best Seafood Restaurants in Massachusetts.
But back to their chowder for a minute. This Back Bay eatery elevates the whole chowder experience by including salsify (a winter veggie similar to parsnip), bacon, and both whole and fried clams. The result is one seriously gorgeous (and delicious) bowl of creamy chowder.
Reserve some belly space for the restaurant's unique menu offerings, such as fried lobster and waffles, baked cotuit oysters, grilled maitake mushrooms, and warm spicy crab roll. Saltie Girl also has the largest selection of tinned seafood, and serves a weekend brunch.
#6 - The Clam Chowder With a Little Something Extra
1321 Boylston Street, Boston
617-545-1060
Wed – Sun: 12 PM to 9 PM
Closed Monday and Tuesday
If you're going to compete with the multitude of New England clam chowder recipes in Boston, you have to stand out. Eventide Fenway—the sister restaurant of its flagship Portland, Maine oyster company—does just that with a chowder that counts seaweed and smoked butter among its ingredients. The result is an eye catching bowl featuring beautiful green dollops of richness floating in the broth.
The rest of the menu has a few tricks up its sleeve as well, such as the fish charcuterie board which includes bluefish pate and swordfish pastrami, a Maine lobster stew featuring coconut and sweet potatoes, and smoked tofu sandwich served with roasted jalapeño mayonnaise. Of course, you can also enjoy oysters on the half shell.
The brown butter soft serve is a favorite dessert among regulars. We wouldn't expect anything less from James Beard award winning chefs.
#7 - Trophy-Collecting Chowder
1 Faneuil Hall Marketplace, Boston
617-248-8800
Mon – Wed: 12 Pm to 9 PM
Thurs: 11:30 AM to 11 PM
Fri: 11:30 AM to 1:30 AM
Sat: 11 AM to 1:30 AM (brunch available until 2 PM)
Sun: 11 AM to 10 PM (brunch available until 2 PM)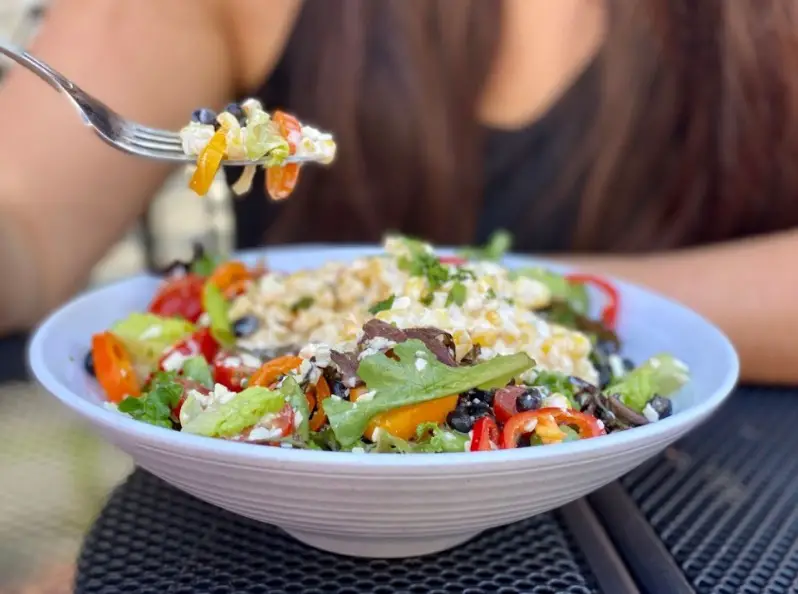 Who would have thought that a three-time Boston Harborfest winning chowder would originate not from one of the city's many seafood restaurants, but an Irish pub? Yet Ned Devine's chowder has won so many times it's now in the hall of fame.
The secret is…well, top secret. The recipe is kept well under wraps, but we can tell you the chowder is buttery, creamy, with the right amount of heft, and full of clams.
And to be fair, Ned's doesn't really serve Irish dishes, but a smattering of American standards with one or two European creations thrown in. Burgers, BBQ ribs, soft pretzels, and steak frites all grace the menu to give you some idea. But you can also get a decent lobster roll and fish and chips here.
And although it's next to Quincy Market and therefore a touristy area, the restaurant tries hard to deliver an attentive, sit down dining experience.
#8 - An Inauguration Staple
270 Northern Avenue, Boston
617-477-2900
Sun – Thurs: 11:30 AM to 10 PM
Fri & Sat: 11:30 AM to 11 PM
How good is Legal Sea Foods' New England clam chowder? So good that is has been served at every presidential inauguration for over three decades.
While Legal's CEO donates the chowder every time a new president is elected, you'll have to pay for a serving of the clam and potato filled classic. But at $10.50 a bowl, it's on the lower end of the price spectrum of the restaurants on our list.
The restaurant's flagship Harborside location offers up amazing views of the city's waterfront and spans three floors. In addition to chowder are all the fresh seafood staples that Legal's is known for: stuffed clams (stuffies), grilled colossal shrimp, sesame crusted yellow fin tuna, and signature crab cakes, just to name a few. Cioppino and lobster ravioli round out the Legal Classics section.
The Boston cream pie and warm chocolate pudding cake are tops when it comes to the dessert menu.
#9 - Date Worthy Clam Chowder
550 Tremont Street, Boston
617-423-0550
Wed & Thurs: 12 PM to 9 PM
Fri & Sat: 12 PM to 11 PM
Sun: 12 PM to 9 PM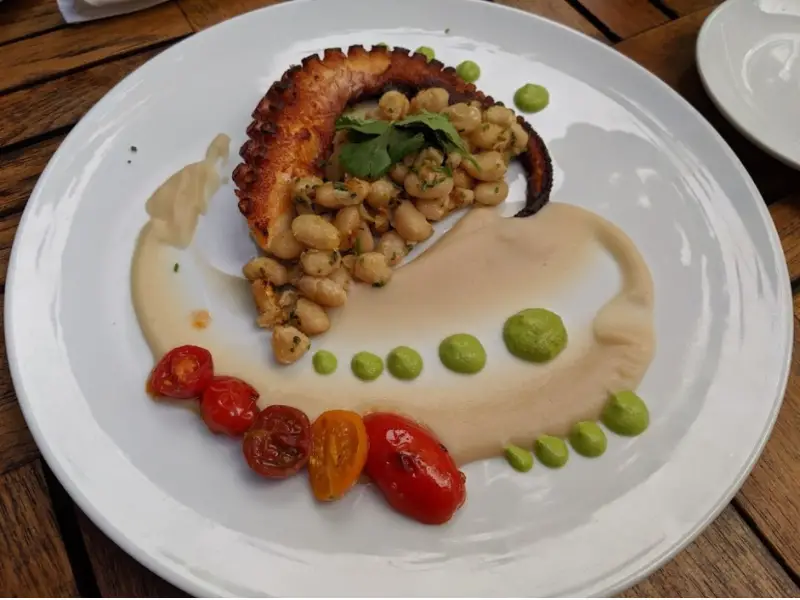 A casual South End eatery, B&G Oysters is the place to go when you want to enjoy classic New England seafood dishes at a place that's not a shack, but not a stuffy sit-down establishment—perfect for date night. The oyster bar's chowder recipe includes crispy bacon lardons, green onions, and spicy housemate croutons; just enough to make it unique without getting too crazy.
The usual fish-based fare such as fried clams, lobster BLT, lobster roll, and fried calamari make up the bulk of the menu. But you can also get seared sea scallops with summer veggies and grapefruit, the striped bass accompanied by pea puree, mushrooms, and onions, and whole branzino served with shaved fennel and caramello sauce. A watermelon and heirloom tomato salad makes a nice palate cleanser between courses.
Of course, there are plenty of raw oyster options available, making B&G a nice place to chill after work or on the weekends, especially on the outdoor patio beneath the romantic strung lights.
#10 - Best Chowder in a Bare Bones Setting
300 Northern Ave, Boston
617-345-9799
Mon – Thurs: 11:30 AM to 8 PM
Fri & Sat: 11:30 AM to 9 PM
Sun: 11:30 AM to 7 PM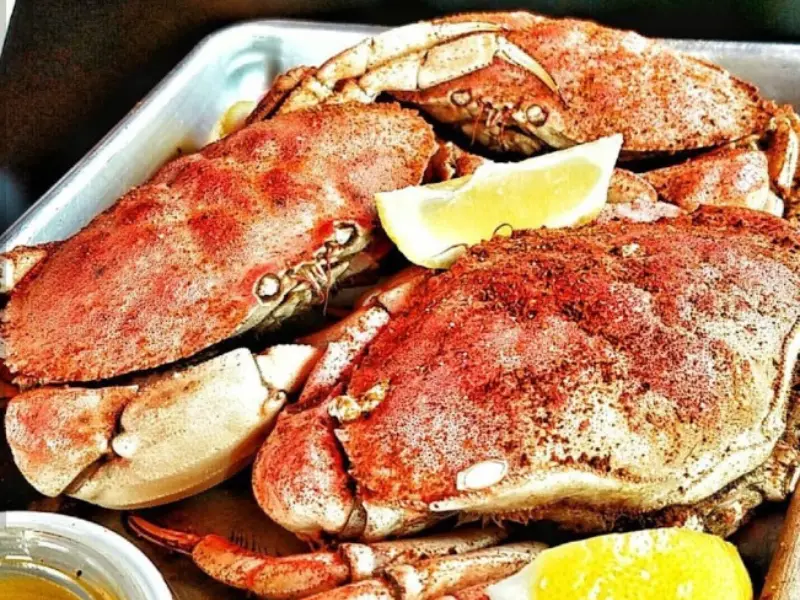 If you like to enjoy your seafood with minimal frills, Yankee Lobster Company will fulfill all of your requirements. Orders presented on trays? Check. Fries and lobster rolls cradled in waxed paper? Check. Some of the tastiest local seafood you've ever tried? Heck yeah, check.
The chowder is the dish mentioned the most in online reviews, with good reason: it contains some of the largest chunks of fresh clams around, along with celery and potatoes. And for those who don't like their chowder thick enough to float a spoon in, this one has a thinner consistency.
In addition the chowder, this waterfront fixture also makes seafood stew and lobster bisque. A variety of lobster rolls are available: a traditional roll with mayo, a hot buttered roll, and one with fried lobster and Old Bay seasoning. All of the fried platters and sandwiches are served with fries. You won't find fried clams on the menu, but you can enjoy fried shrimp, scallops, and fish and chips.
For those who are really hungry, Yankee Lobster is the home of the crobster, a monster roll comprised of a half-pound each of crab and lobster meat. Not in the mood for seafood? There are tacos, burgers, mac & cheese, and even rice bowls. A rotating beer and wine selection will help you wash it all down.
So, who has the best clam chowder in Boston? These restaurants are all top contenders in our opinion and the only way to find out which one is your personal favorite is to visit them all!
Clam Chowder Restaurants FAQs
A. There is no difference between Boston clam chowder and New England clam chowder. The names are used interchangeably to describe the same type of creamy, clam-filled dish.
There is, however, a difference between Boston/New England clam chowder and Manhattan chowder (which actually didn't originate in Manhattan at all.) The latter omits the cream completely and has a tomato-based broth (making it gentler on your arteries) and usually contains more vegetables (but keeps the potatoes and bacon.) We swear we're not biased but for the record, New England clam chowder is considered the most popular.
A. We have some bad news here. Clam chowder prepared the traditional New England way isn't very heart healthy considering it usually contains cream and is often on the salty side. However, we believe in everything in moderation and that chowder should be enjoyed as a treat every once in a while.
A. Great question! Some chowders rely on the starch from the added potatoes to help thicken the broth. Many chefs will use flour or cornstarch to help New England clam chowder achieve that thick consistency, as you can't rely on just milk or cream to thicken it up. However, one must take care not to add too much or you'll end up with chowder that has a gluey consistency.
You'll find that as you sample chowders throughout the Boston area that some restaurants go for traditional with a chowder thick enough to make your spoon stand up straight in it, while others go for a thinner consistency. Everyone has their own personal preference, so happy chowder hopping!
More Great Resources About Eating in Boston