We are reader-supported (thank you)! When you buy through links on our site, we may earn an affiliate commission.
Restaurant Week Boston, now formally 'Dine Out Boston', is an event anyone who loves food and trying out new restaurants shouldn't miss. Held twice a year (March and August), it's an opportunity for participating restaurants in the city to showcase standout dishes and market themselves. For diners, it's the chance to enjoy a special prix fixe menu for lunch or dinner that usually includes an appetizer, entree, and dessert. A win-win!
Technically, the event runs for more than a week. This year's Restaurant Week Boston, now in its 21st year, takes place from March 13-26 with over 100 restaurants participating.
Each restaurant must select one of three pricing options (lunch for $22, $27, or $32 and dinner for $36, $41, or $46.) Although prices for 2022 are slightly higher than in previous years to make up for lost profits during the pandemic shutdown, they are still a great bargain for a three-course meal.
Here's everything you need to know about Restaurant Week Boston aka Dine Out Boston as well as our short list of must-visit restaurants.
All The Deets About Restaurant Week Boston
Before we dive into out list, here's a few things you should know about this event in addition to the introduction above:
No tickets required: You don't need any kind of ticket or pass for this event

Participating restaurants may offer a lunch menu, a dinner, menu, or both

Each restaurant offers one of three prix fixe pricing options (lunch for $22, $27, or $32 and dinner for $36, $41, or $46.)

Many restaurants offer more than one dish per course for you to choose from (for example, you select one appetizer, one entree, and one dessert from three options for each course.)

Prices are per person and only include the food: Beverages, gratuity, and taxes are not included
Also, not every restaurant is located in downtown Boston. For March 2022, restaurants in Burlington, Framingham, and Stoughton are on the list.
Our Top Five Can't Miss Restaurant Week Boston Choices
Morton's is part of a chain, but don't let that put you off. Coast to coast, the locations deliver the quintessential steakhouse experience: traditional cocktails, lively atmosphere, and delicious cuts of beef.
Morton's $46 Dine Out Boston dinner gives you a choice of filet mignon, double-cut prime pork chop, salmon, chicken, or shrimp scampi along with an accompaniment such as creamed spinach or garlic mashed potatoes.
700 Harrison Avenue, Boston
617-266-0443


Mon – Thur: 5 PM – 10 PM
Fri & Sat: 5 PM – 11 PM
Closed Sundays
If you want to time travel to Salvadore Dali's Madrid, then visit Estragon in the South End. This tapas bar is a throwback to Spain's supper clubs of the 1930s with a relaxed Art Deco vibe.


Estragon's Dine Out Boston dinner menu gives diners a choice of one starter, two small plates for the entree, and a dessert.
The restaurant makes it hard to choose just two second course plates, with choices such as braised pork cheeks, lamb and sofrito empanada, pisto manchego (Spain's version of ratatouille) and peppers stuffed with crab salad. Get a bottle of Spanish red for an additional charge of $32 to round out your perfect meal.
272 Boylston St, Boston
617-279-8000


Mon – Thu: Lunch 12 PM – 3 PM; Dinner 5 PM – 9:30 PM
Fri: Lunch 12 PM – 3 PM; Dinner 5 PM – 10 PM
Sat: Brunch 11 AM – 3:30 PM; Dinner 5 PM – 10 PM
Sun: Brunch 11 AM – 3:30 PM; Dinner 5 PM – 8 PM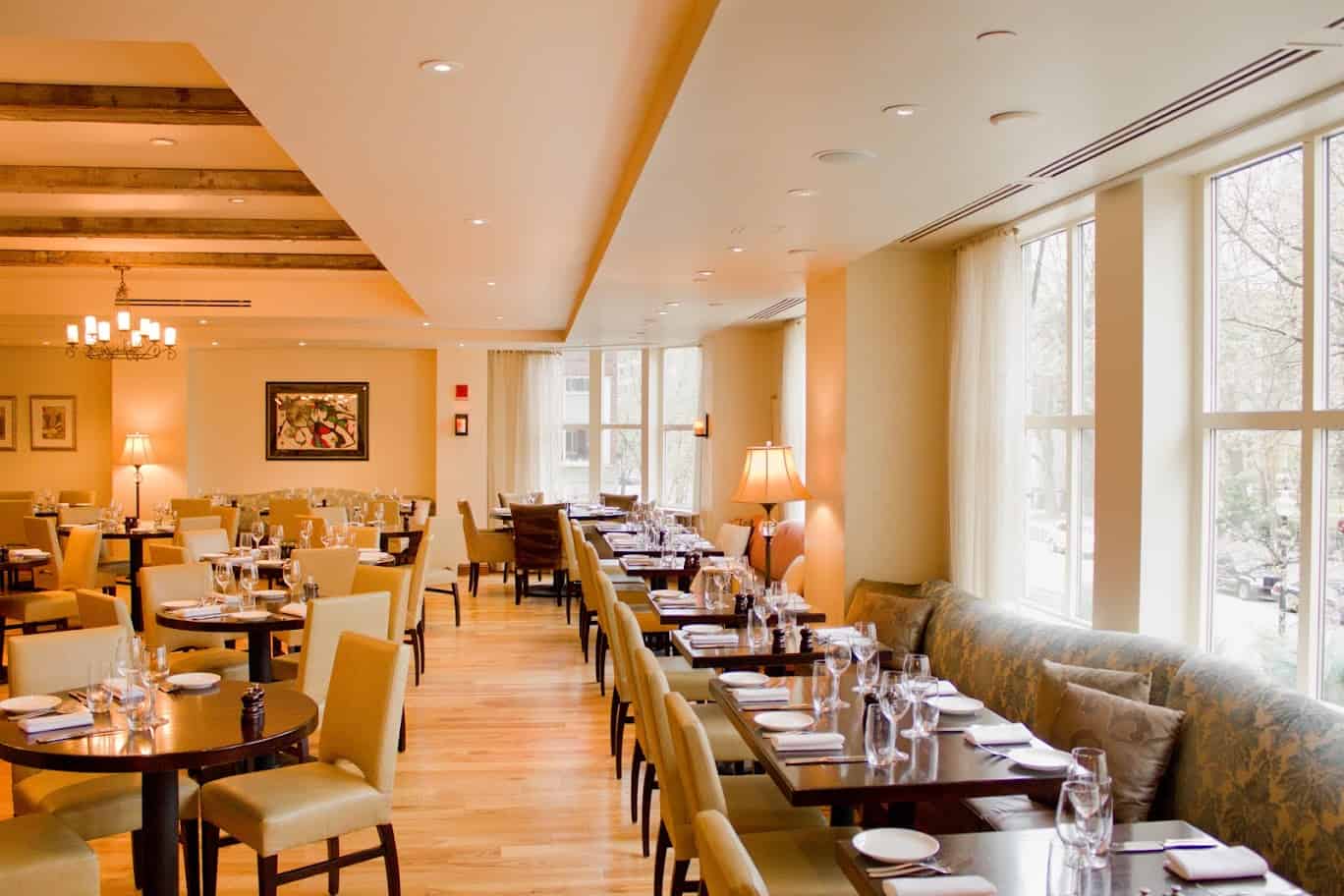 This Back Bay favorite made our list of the best French restaurants in Massachusetts because of its New England take on French cuisine…in other words, seafood! (Note: this restaurant is also on our list of the best French restaurants in Massachusetts.)
Both the lunch and dinner Restaurant Week menus have fish on the agenda. The $32 lunch gives you a choice of mussels for an appetizer and tuna pan bagnet for the main course.
The $46 dinner has braised lamb, chicken, and coalfish for entree choices. Both meals offer a choice of one of three desserts including a rich flourless chocolate torte.
The restaurant offers up lovely street level views of the Public Garden, so get your reservation in while you can.
16 North Street, Boston
857-991-1483


Sun – Wed: 3 PM – 10 PM
Thur – Sat: 3 PM – 12 AM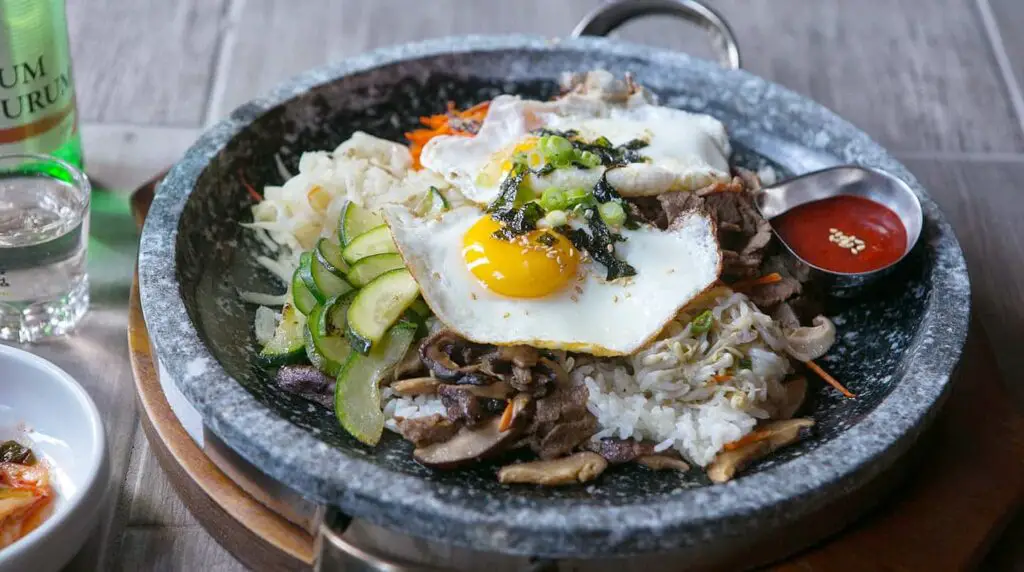 This eclectic bar and restaurant is shaking up how we think about Korean food, and their Restaurant Week dinner menu is no exception.
Diners get to pick one choice each from four categories (land, sea, garden, and traditional.) Spicy tuna bites, kimchi fried rice, Korean BBQ quesadilla, and pork belly baos are all featured.
Although dessert isn't included in the prix fixe menu, you can add on the fried cheesecake for $8 more.
47 Charles Street, Boston
617-723-4090


Mon – Fri: 4:30 PM – 9:30 PM
Sat & Sun: 12 PM – 9:30 PM
Boston's North end isn't the only neighborhood that's home to outstanding Italian food. You'll also find it in Beacon Hill by way of Toscano, which serves up what it calls "beyond Italian" food: Tuscan cuisine.
Toscano is offering a $32 lunch with choices that include beef, veal, and pork meatballs, minestrone soup, beet salad, veal scallopini, and homemade sausage.
Shrimp risotto, grilled salmon, rigatoni, and beef sirloin are among the entree choices for the $46 dinner.
That's just a quick overview of the variety that's to be found during Restaurant Week Boston. We recommend taking a look at the list of participating restaurants to come up with your own can't miss selections to try!
For more info, visit the Restaurant Week Boston website!

Most frequent questions and answers
A. Restaurant week in Boston is held twice a year in March and August. In 2022, it runs from March 13-26. The exact dates for August is TDB at the time this article was published.
A. With so many participating restaurants the choices can be overwhelming. We recommend flexing your palate by choosing a restaurant that has some dishes or flavor combinations you may not have tried before. Now is a great time to get a little adventurous and explore the city's culinary world on a budget!
Also, there's no rule that says you can only dine at one restaurant during this time! Why not take advantage of the bargain dining prices by checking out a few different restaurants? From the North End to Southie you're sure to find some great dining deals during these two weeks.
A. Yes, we highly recommend making reservations for any restaurant participating in Restaurant Week. It's a very popular event, attracting not just visitors but long-time Bostonians.
We've Got More Delicious Restaurant Recommendations For Your Boston Visit!