We are reader-supported (thank you)! When you buy through links on our site, we may earn an affiliate commission.
Boston Dining: Market at the W Hotel Boston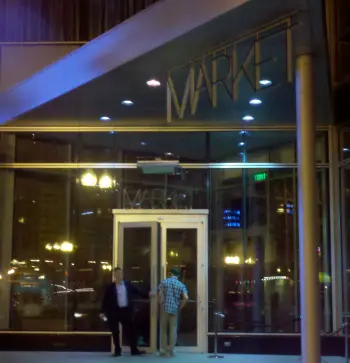 My aunt and uncle have been raving about Market by Jean-Georges since we moved back to Boston – in particular the Passion Fruit Soufflé.

Lucky for us, they also decided to send us there as a birthday gift this year.

Given we have a young daughter at home, we went for the 7pm reservation which meant the restaurant was on the quieter end when we first arrived. As a result we were seated at a prime location by the windows, looking across to the Wang Theatre.

We each ordered the tasting menu (which apparently changes several times per year to be able to provide the freshest produce and seasonal tastes) and shared one set of wine pairings.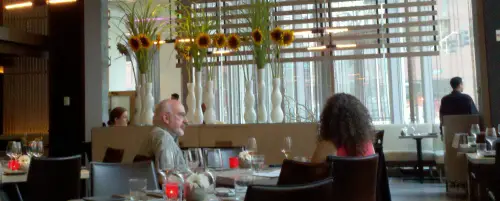 To say the food lived up to its reputation would be an understatement. Of particular note were the:

* Maine Diver Scallop Sashimi (my absolute favorite),
* Slowly Cooked Atlantic Salmon, and
* Grilled Lamb Chop.

As far as wines went, while neither of us are great Sake fans, the Sake they started us with gave us a whole new perspective. And, the Alsatian Riesling was one of the best Rieslings we've ever had.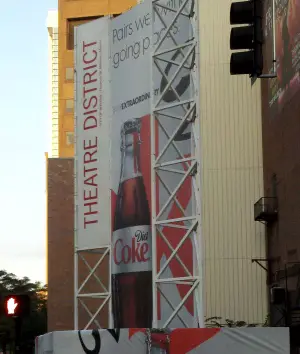 Re dessert, if you like an intense passion fruit flavor, the Soufflé that we were sent there for will be right up your alley.

One unexpected bonus to the evening was how gracious the people serving us were. There were no airs of pretentiousness as are sometimes found in more upscale restaurants.

In fact, our server was just lovely not to mention extremely patient.

Given he took the time to explain each part of our meal to us (five courses from appetizer to dessert plus wines) and some of the origins of the courses, it became as much a food history experience as a fine dining one.

He happily shared in impressive detail his knowledge of Chipotle peppers. And he enthusiastically explained the process of aerosolizing parmesan cheese to make it a light and airy accompaniment to the Sweet Pea Soup.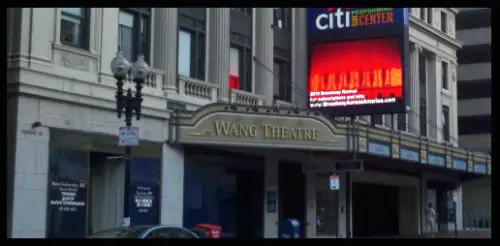 By the time we left, every table had been filled with an impressive variety of clientele; Some in more casual attire, others ready for a true fine-dining experience.
The Restaurant Manager suggested we drop by the very popular W Lounge, a hip bar adjacent to the restaurant. We quite quickly found a comfy couch-seat which allowed us to lean back and snuggle comfortably in public.
Unfortunately, we're both lightweights these days and realized we'd had plenty to drink with our meal and soon decided to head-off without partaking from the bar itself – yes, you could say we're getting old :).
Market by Jean-Georges Logistics
100 Stuart Street
Boston, MA 02116
Tel: (617) 310-6790
T-Stop: Green Line Boylston Station
See more Boston Dining reviews.
See our brilliant lists of best Boston restaurants: Dimsum, Indian, French, Best Massachusetts Restaurants.
Visit our page with other wonderful hotels near the airport in Boston and Salem accommodation options.