Boston Logan International Airport
We are reader-supported (thank you)! When you buy through links on our site, we may earn an affiliate commission.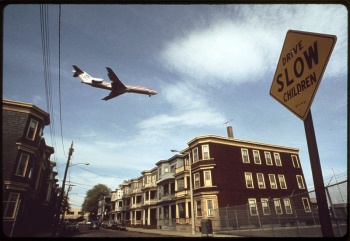 The Boston Logan International Airport is located 3 miles from Downtown Boston in a neighborhood called East Boston. It is one of the busiest airports in the country with over 40 airlines that fly to more than 100 locations around the world.


Who Was Logan?
The airport was named after General Edward Lawrence Logan, a Massachusetts judge and political statesman. General Logan was born and bred in Boston, including doing all of his schooling at the Boston Latin School and Harvard University.

General Logan had a long and highly respected military career which included transforming his military regiment into the Massachusetts National Guard post World War I. After the war, he pursued a career in politics and was a strong and active advocate for war veterans. And, while he wasn't a pilot, he lobbied for veteran benefits for pilots given the high risk nature of their roles.
All About Boston Logan International Airport
Logan Airport is made up of four terminals (A, B, C & E) all of which have a variety of amenities. The airport provides free shuttle buses between the terminals (every 15-20 minutes) making it nice and easy to get around. And, there are information booths on the lower level of each terminal.
There are a variety of food options (especially in terminals B, C & E) ranging from upscale to fast food. This even includes some good ol' Boston seafood.
If you have some time to kill before or between flights, there are no lack of options to keep you busy.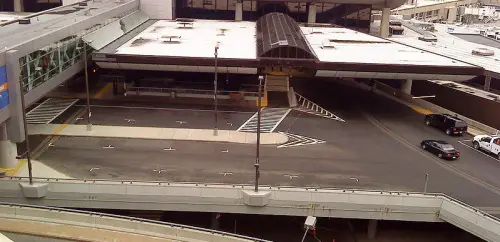 From newsstands with Boston souvenirs to bookstores, specialty gift shops, and duty-free shops, you'll have no trouble dropping a few bucks if you're in the mood. They've even been so generous as to provide ATMs in each terminal just to help you out :).
You can get your hair and nails done (terminal C), or spend hours on your computer as there is free Wi-Fi in every terminal.
If you have kids with you, you can head over to one of the Kidport children's play areas which are located in terminals A and C (although, at the time of this writing, the one in terminal C is closed for terminal renovations).
The airport also provides rocking chairs and family restrooms with changing stations and rooms for nursing mothers in each terminal.
On a different note, if you're in the mood for some somber reflection, the airport has dedicated a beautiful 9/11 Memorial to the 148 passengers and crew on the two flights from Boston which perished. The 9/11 Memorial is open 24-hours a day, every day of the week.
Short Term Luggage Storage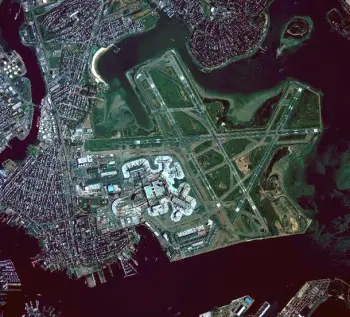 As I mentioned above, the airport is quite close to the city, so if you have reasonable layover it can be tempting to go spend some time in Downtown Boston.
Unfortunately, like most airports in the US, Boston Logan International Airport does not have luggage storage facilities for security reasons.
If you have a free day to explore Boston, you can try calling a nearby airport hotel as they may be willing to store your luggage for a fee. Otherwise, here are a couple more temporary baggage storage options in Boston.
Useful Links
Logan Airport Parking Information
Flight Status
Airlines at Logan – phone numbers and terminals
Check out our useful artcle about Uber & Lyft at Boston Logan International Airport
Boston Logan International Airport Logistics
1 Harborside Dr
Boston, MA 02128
1-800-23-LOGAN (800-235-6426), TTY: 1-800-262-3335
If you are looking for the accommodation, check out reviews on best hotels below: