We are reader-supported (thank you)! When you buy through links on our site, we may earn an affiliate commission.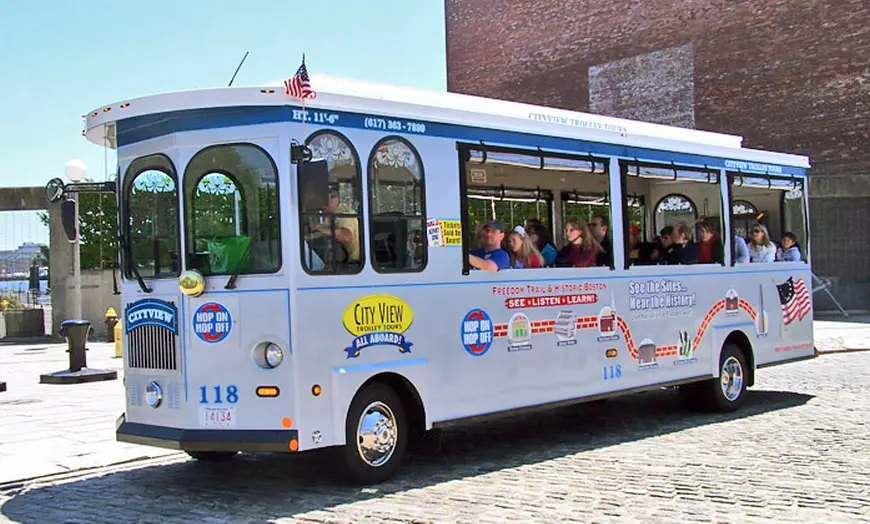 If you've been looking for an easy and fun way to explore the City of Boston, trolley tours are a great option. Trolley tours offer an exciting and educational way to take in all the sights that make Boston so special.
With in town trolley stops throughout the city, trolley tours take you to some of the city's most famous landmarks and attractions without having to fight for parking.
Each tour is narrated by a local guide, so you can learn more about the history and culture of Boston while seeing its extraordinary sights. They make it easy to explore the city's top destinations in one day, including Fenway Park, Harvard University, the historic North End, Beacon Hill, and the Freedom Trail, allowing you to uncover many of Boston's secret treasures in a short time.
There are numerous trolley tour companies to choose from as we've outlined below. So what are you waiting for? Hop aboard on a Trolley Tour and get ready to explore the City of Boston!
Quick Links
Here are a few commonalities to the options below:
All of these Boston trolley tours come with a Harbor cruise option and/or other perks (somewhat depending on the season).
All have the option to "hop-on hop-off" so that you can wander through historic Boston neighborhoods and get up close and personal with Beantown's most famous tourist sights.
Almost all have a variety of stop options to get on and off, allowing you to see and experience many different parts of Boston's history and culture. The Ghosts and Gravestones tour is an exception to this as it is one cohesive tour that you stay on from beginning to end.
Their closing times tend to vary by season. Check what it is when you do your tour and what that means (i.e. Is that that time of the last pick-up or do the trolleys stop running at that time?).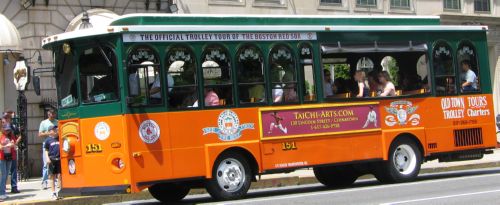 Boston Trolley Tour Options and Logistics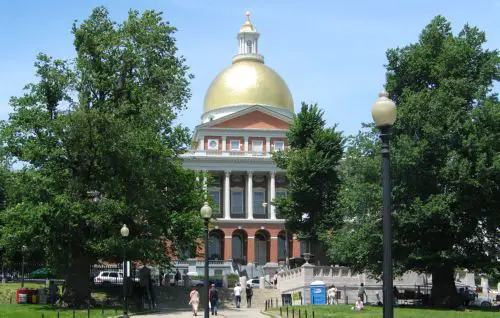 Months: Year Round. Closed Thanksgiving and Christmas Day.
Times:
November 1- February 28 :
Daily. 9am – 4pm.
March – October 31:
Daily. 9am – 5pm.
Length: 1 hour and 45 minutes if you stay on the tour from beginning to end.
Conditions: Rain or shine. Will only close under seriously severe conditions
Starting Location: Any of the 18 stops.
Reservations Required
Tickets: Prices start at $50 for adults $26 for children (ages 4-12) discounts available
when buying tickets online only. You can also get trolley tickets at several of their stops – these
are listed at the bottom of their reservations page (click on the link just above).
Other Notes:
1 day of free unlimited re-boarding*
PLUS:
50% off Historic Harbor Cruise* – $20 value!
$10 off Ghosts & Gravestones Tour*
$6 off admission to Boston Tea Party Ships & Museum*
"One of the 10 best hop-on hop-off tours in the world" – Forbes
More than 100 points of interest
100% satisfaction guarantee
Boston's largest trolley fleet with the most frequent pickup service
Ride up high without worrying about the weather
Attraction tickets do not have to be used on the same day
Historic Boston Hop-On Hop-Off Trolley + Optional Cruise Experience (Seasonal)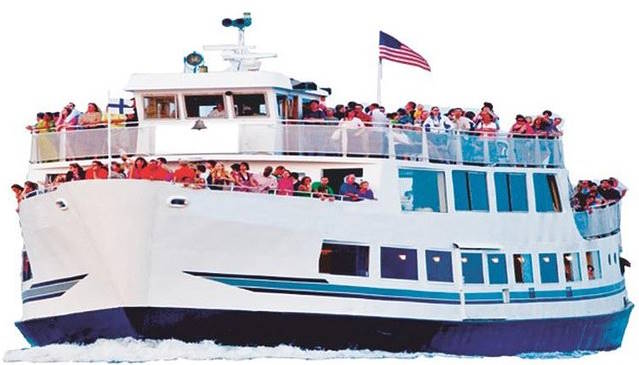 Months: In 2023, City View Trolley Tours are running from April through November
Times:
M-F 9:30am – 4:30pm
Weekends 9:30am – 5pm
Length: 2 hours if you stay on the tour from beginning to end.
Conditions: Rain or shine. Will only close under seriously severe conditions
Operating Schedule: Hop on Hop off around town trolley tours depart approximately every 20 minutes. For accurate stop locations, please ask for a trolley map upon check-in.
Reservations Required
Tickets: Prices start at $44 for adults. 60-Minute Boston Harbor Cruise add-on available  (seasonal).
Historic Points of Interest You Will See
North End
Chinatown
Boston Tea Party Ships & Museum
Boston Common
Faneuil Hall Marketplace
Old South Church in Boston
CityView Trolley Tours
Government Center
Quincy Market
Other Notes:
Wheelchair accessible
Infants must sit on laps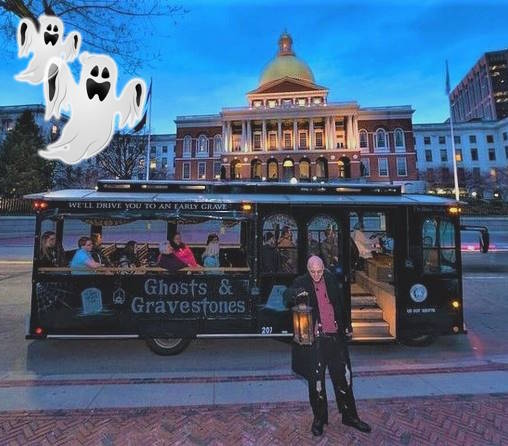 Boston's original "frightseeing" tour
Want to discover the spookier side of Boston? Embark on a thrilling journey and become an apprentice grave digger on an entertaining tour through the dark side of Boston. This uniquely frightful adventure is both scary and informative.
Times: Evenings only.
Conditions: No surprise, this great tour still runs even on dark and stormy nights! They will cancel, however, if conditions prove to be too dangerous to proceed.

Reservations Required
Tickets: Prices start at $46.20 for adults.
Other Notes:
Tour boards at the end of the Long Wharf Marriott at 200 Atlantic Avenue. Guests are required to check in 30 minutes prior to the scheduled departure time.
Not appropriate for young kids.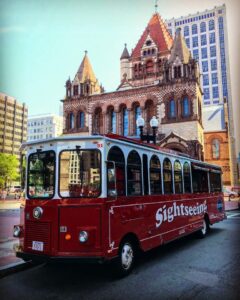 Status: Operations suspended indefinitely due to COVID-19.
As of March 2023, their most recent update was July 24, 2020. We can keep fingers crossed that they return!
Currently, it looks like their old website redirects to the Old Town Trolley offering. Click here for the Boston Old Town Trolley Tours mentioned above.
Boston Upper Deck Trolley Tours
Status: Both Trip Advisor and Yelp report Boston Upper Deck Trolley Tours as being permanently closed. Looks like another COVID casualty ;-(.
The Good News: Their popular land/water tours, known as Duck Tours are starting again March 31, 2023!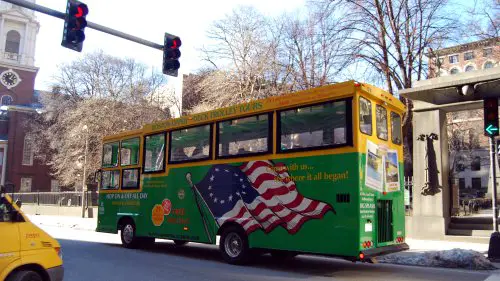 Boston Trolley Tours FAQ
How long does the Boston Trolley tour take?
Boston Trolley Tours vary in length but most take approximately two hours if you go from start to finish. Because the majority of trolley tours give you the opportunity to hop on and off throughout the day, they can truly become full-day experiences for the motivated tourist.
How do you pay for the Boston trolley?
While some Boston Trolley tour providers still allow you to purchase tickets with cash or card on board, they are increasingly pushing towards online sales by offering discounted rates for online purchases. The other thing to consider is that many tour buses can sell out so if you want to make sure you get on, we recommend buying in advance.
How often do the trolleys run in Boston?
This depends on the trolley tour operator, season, and theme of the tour. Please visit the reservation pages linked to above for specific tour offerings.
Where does the Boston trolly stop?
Similar to the question above, this varies from company to company, and also between tour theme and add-ons. Most tours in Boston have at least about 10 stops on their standard tours with other options available (such as cruise tours, or visiting the Boston Tea Party Ships & Museum for an extra fee).
Summary
As you can see, Boston is a bustling city with plenty of attractions to explore. With so many options, it can be difficult to decide which tour fits your needs best. Luckily the Boston Trolley Tours provide an easy way for tourists to experience all that this historic city has to offer in just one day. 
Whether you're looking for a full-day experience or something more leisurely and relaxed, there are trolley tours available that fit any budget and schedule. So hop on board and get ready for some fun!
You Might Also Be Interested in These Articles: