We are reader-supported (thank you)! When you buy through links on our site, we may earn an affiliate commission.
Many people find that experiencing a Boston ghost tour is one of the most insightful ways to learn about Boston's unique history.


If you'd want to remember Boston solely for it's great historical significance and stunning architecture, these are not the tours for you.


But, if you like to venture into the less savory side of history and want to learn Boston's sordid tales and best kept secrets, this your answer.


I've outlined three Boston ghost tour options below. They each come from different angles (and have different price points). FYI, most ghost tours recommend that you arrive 10-15 minutes early as they tend to leave on time. Also, particularly for the later evening tours, people who are unsteady on their feet may have some trouble with the amount of walking in the dark.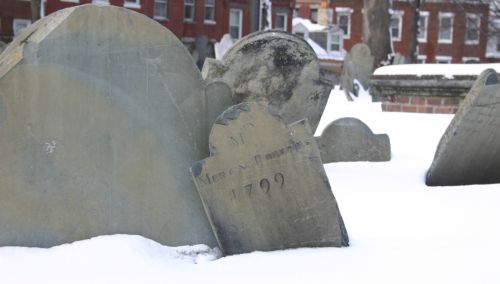 Ghosts & Gravestones® Fright Seeing Tour
This Boston ghost tour takes place on the "Trolley of the Doomed" with two twenty minute walking portions.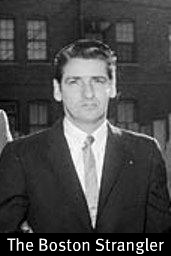 The "fright seeing" ghost tours are led by a variety of scary characters (e.g. a demon, a deranged nanny…) and combine history and humor as they share the uglier side of Boston's history. You'll hear about the Boston Strangler, wander through two of Boston's burying grounds, and find out if you're staying at Boston's most haunted hotel!
While the Ghosts and Gravestones Tour is the most expensive Boston ghost tour, some of the price of your ticket does go towards maintaining historical sights.
Here are the logistics…
Ghosts and Gravestones Tour Boston
(FYI, the above link will allow you to buy tickets for this tour at a discount)
Months: April-October
Times: 7:00, 7:30, 8:00, 8:30 and 9:00pm (and possibly other times if there's enough demand)
Length: 1.5 hours
Conditions: Rain, Storm or Shine.
Starting Location: Marriott Long Wharf Hotel, 200 Atlantic Avenue, corner of State Street
T-Stop: Blue Line: Aquarium Station
Reservations are Required – You need to call first for availability, but tickets are cheaper if purchased online.
Phone: 617-269-3626
Note: Kids under 4 are not allowed due to the loud noises, and they warn that some kids under 13 might find the tour too scary.
The Dark Side of Boston
The Dark Side of Boston is a 90-minute walking tour (wear comfy shoes) offered by Boston By Foot – a nonprofit educational corporation.
All of their tour guides (or docents as they call them) are volunteers and, therefore, have a particularly great passion for sharing their knowledge and stories with you.
To give you a taste, you'll wander through the backstreets of the North End, learn about Boston's Great Molasses Disaster, and learn the secrets of Copp's Hill Burying Ground.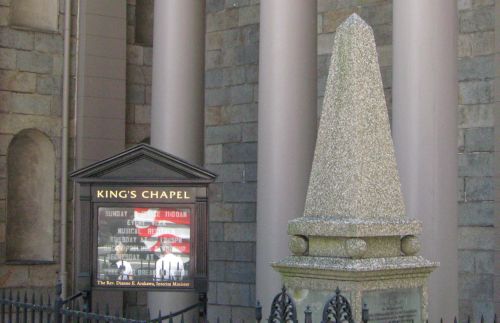 The prices offered by Boston By Foot are extremely reasonable, so if you enjoy The Dark Side of Boston, you may want to check out some of their other unique walking tours of Boston including their Boston By Little Feet Freedom Trail Tour specifically for 6-12 year olds.
Here are the logistics…
Months: April – October
Times: Spring Tours (April): 6pm on Saturdays, Regular Season (May-October): 6pm on Fridays & Saturdays
Length: 1.5 hours
Conditions: Rain or Shine – Boston By Foot will contact you if a tour is cancelled.
Starting Location: Mother Anna's Restaurant, corner of Hanover & Cross Streets, across from the Greenway
T-Stop: 4 minute walk from Haymarket Station on Green or Orange Line
No reservations. Pay guide directly.
Tickets: $12
Phone: (617) 367-2345
Haunted Boston Ghost Tours
Haunted Boston Ghost Tours are the most "ghost-focused" of the tours listed here. In developing their 90-minutes walking ghost tour, they really focused on finding out the "spooky" part of Boston's history and present day tales. From haunted buildings to the ghosts of British Soldiers on our Green Line train tracks, this is the where you will learn about the paranormal side of Boston!
FYI, they offer a $3-off coupon right on their site. And, prices are quite reasonable anyway.
Here are the logistics…
Months: Mid-April through Mid-November
Times: 8:00pm Nightly
Length: 90 minutes
Conditions: Rain or Shine
Starting Location: Central Burial Ground Cemetery in the Boston Common
T-Stop: Boylston Street Station on Green or Silver Line
Reservations are Required
Phone: (617) 605-3635
Email: admin@hauntedboston.com
Adults: $18.00
Seniors: $15.00 (over 62)
Students: $13.00
Looking for accommodation in a Fenway Park area? Check out our page with great selections of hotels near Fenway Park!
Interested in other Boston attractions? Check out our special pages: