We are reader-supported (thank you)! When you buy through links on our site, we may earn an affiliate commission.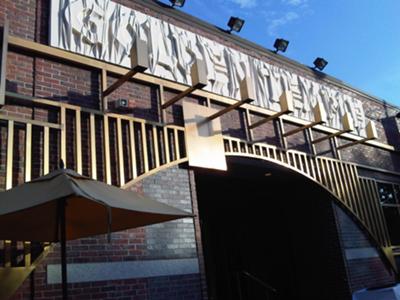 1651 Beacon Street
Brookline, MA 02445
(617) 277-9722

I've eaten at this traditional Chinese restaurant with my family since our now grown children were little (when it used to be much smaller), and we have already brought our three-year-old granddaughter.

Golden Temple provides a consistently pleasant eating experience. Bright, attractive, spacious dining rooms, comfortable seating (many booths), courteous waiters. Extensive menu with focus on healthy ingredients. Generous servings, tasty food. Child friendly. There is also a bar and valet parking.

By T, take the C train on the Green line and get off at Washington Square. With only a slightly longer walk, you can also take the D train and get off at Beaconsfield; then walk down Beacon to Washington Square.

By the way, Brookline's Washington Square has become a very happening place.

See more Boston Dining reviews.

Return to the Boston Tourism Made Easy home page.
This post is contributed by Bess
Check Out Our Other Valuable Resources: