Interested in Boston Common hotels? Good choice. This is one of our favorite areas of Boston.
We are reader-supported (thank you)! When you buy through links on our site, we may earn an affiliate commission.
If you tend to get overwhelmed in big cities, staying near the Common allows you to get a dose of trees and fresh air whenever you need it. It's a great place to let the kids release some energy or to picnic, read a book or just relax.
In addition, the Boston Common is the beginning of the Freedom Trail which is really a must-do if you're a first-time Boston tourist! If you haven't yet checked out our Boston Common page, it has loads more info on the Common's significant history and attractions.
Below is a list of our top tips on Boston Common hotels. These are the places we know of that we'd be happy to stay ourselves.
As you can see, the list is pretty short at the moment because we are only comfortable mentioning places that we or people we're close to have personal experience with. If you have experiences or recommendations of your own (or suggestions of where not to stay), we'd love to hear them so we can make them available to other visitors. Please let us know via our contact page. Thanks!
Omni Parker House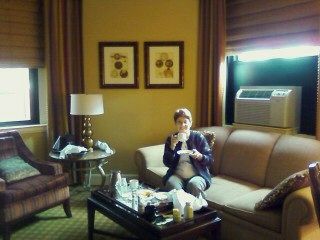 My cousin stayed at the Omni Parker House near Boston Common recently with her 3 year old.
She said she had a super-comfy bed, the room service was great, and that the price was extremely reasonable considering she had a two-room suite.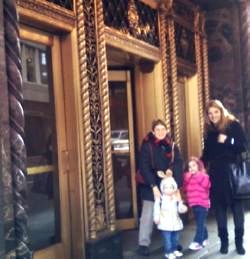 While the official address (and valet parking drop off) is on School Street, there's an entrance right on Tremont Street just a quick walk from the Park Street T-stop in the Boston Common.
It's also moments away from Boston's Orpheum Theatre, so it's a great place to stay if you want to take in a show while you're in town.
Ritz-Carlton Boston Common
The Ritz-Carlton Boston Common is literally a stone's throw from the southern fence of the Common, on Avery Street. In addition, you can walk to the Boston Public Garden in a few minutes. It's right in between the financial and theater districts, and of course in the thick of the Freedom Trail and related attractions.
As you'd expect from any Ritz-Carlton hotel, it's on the higher end of the price scale, and you get what you pay for as a top-end Boston luxury hotel experience. It's also one of the more kid friendly Boston hotels at this level of accommodation (see kid and pet friendly Boston hotels).
Club Quarters Boston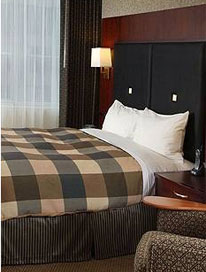 Of the Boston Common hotels we know about, and the hotels near the Freedom Trail, the Club Quarters Boston is kindest to the budget. The room sizes and amenities are matched to the room cost, but still clean and comfortable.
Location is what you get in spades here… less than half a mile from Boston Common, and even less than that to many of the Freedom Trail stops – Faneuil Hall is two blocks away. Kids aren't the specialty here and pets are not allowed. Couples or solo travellers looking to spend longer in Boston may find this an affordable option.
An inside tip… when you're checking into the Club Quarters Boston ask what room upgrades are available – often for a very small fee!
The Milner Hotel

Note: The Milner Hotel is also included on our B&B page.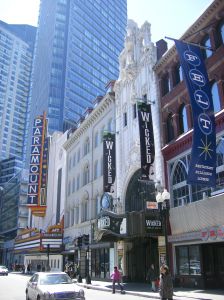 Described to us as a "quaint little place, a little squashy but in a fabulous location and a great price", The Milner Hotel is a true no frills Boston bed and breakfast.
It's in the theater district, right next door to the Charles Playhouse. It's a two-block walk to Boston Common, though being at the southern end of the park means a bit more exercise to get to many of the Freedom Trail stops.
Pricing is extremely affordable for the smaller rooms, and remains very reasonable for the larger rooms. For a comfortable stay for two with a bit more space you'll want to go for the mid-range rooms.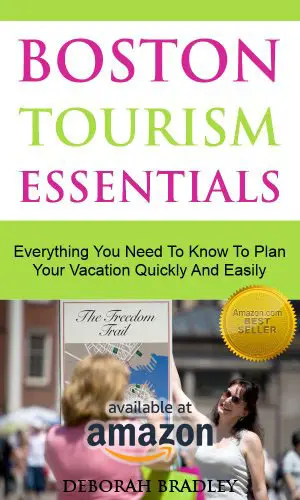 See more helpful articles on where to dine and relax in Boston: