Whale Watch, Seafood Dinner Series, Aqua Kids
We are reader-supported (thank you)! When you buy through links on our site, we may earn an affiliate commission.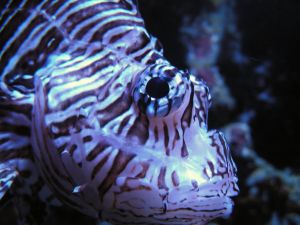 A trip to the Aquarium is never complete without a live show, and the Boston Aquarium lifts the bar with its famous talking seals!
You may remember Hoover, the Aquarium's first talking harbor seal who used to say things like, "how are you?" and "come over here." Well, Hoover passed away in 1985, but his grandson, Chacoda, is carrying on the tradition and learning some phrases right now.
Officially called the New England Aquarium, this is one of the top aquariums in the country. They have all kinds of educational and interactive programs, including an IMAX and the New England Aquarium Whale Watch. Although I haven't had a chance to do them yet, I particularly love the sound of their behind the scenes programs:
Behind-the-Scenes Tours: Ages 5 and up, $14pp (plus aquarium admission), 30-45 minutes, up to groups of 10 people.
I just got the tip-off that they're going to be offering new, more interactive programs very soon, so come back in the next few weeks to find out more!
Savvy Ways to do the Aquarium
Animals at the Aquarium: There are thousands of aquatic animals to visit at the Aquarium—from little blue penguins to the delicate leafy seadragon to the lumbering green sea turtle and spry California sea lions. Here are a few of the animals that await you at the New England Aquarium.
Aqua Kids Family Day: Friday mornings the Aquarium offers activities especially for families with young children in their Curious George Discovery Center. Free with Aquarium admission.
Hungry? Keep your IMAX ticket if want to eat nearby. Present it at Sel de la Terre or Cheers Faneuil Hall for a discount.
Don't Pay Full Price: Purchase a Boston CityPass, Go Select Pass or Go Boston Card and gain access to Boston Aquarium discounts.
Logistics
New England Aquarium
1 Central Wharf (close to Faneuil Hall/Quincy Market), Boston


T Stops:
   Blue Line to Aquarium Station is closest, or
   Orange Line to State Station, or
   Green Line to Government Center Station, or
   Red Line to South Station.


Aquarium Admission: $37, $35 Seniors, $28 kids 3-11
IMAX: $9.95, $7.75 kids and seniors.
They also have combo deals.