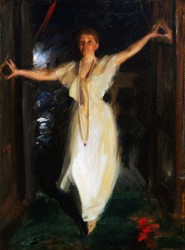 We are reader-supported (thank you)! When you buy through links on our site, we may earn an affiliate commission.
When I think of the Isabella Stewart Gardner Museum, I have a vivid image of the garden courtyard. Filled with color and life in all seasons, the courtyard is the center of a three floor 15th-century Venetian-style palace built specifically to house Isabella's art collection.
Isabella's vision was to give people a true love of art – as opposed to simply knowledge about it. And, really, the entire museum is a work of art in itself.
Savvy Ways to do the ISGM
Music at the Gardner: The ISGM boasts "the longest-running museum music program in the nation" (Getting close to a century!). Their performances vary from classical to jazz. And if you want a sneak peak from home, you'll find a good number of podcasts on their website.


Gardner After Hours / Third Thursdays: Head to the Gardner Museum Boston for "Art, music and atmosphere" (and cocktails) every third Thursday.

Important Note About Gardner After Hours: The Gardner After Hours program has been put on hold until they finish their new wing set to open in 2012.


Isabella's Get In Free: Make sure to let them know if someone in your party is named Isabella. If so, that person gets free admission (always)!
And a good tip from the museum's website: Check the Information Desk on the first floor for times and info on free talks and tours.
ISGM Logistics
Isabella Stewart Gardner Museum
280 The Fenway, Boston

T Stop:
   Green Line E-train to Museum Station. Cross Huntington Avenue to
   Louis Prang Street. Walk down Louis Prang Street for two blocks.
   Museum is on your left.


Admission: $12, $10 Seniors, $5 College Students, FREE under 18 (with a parent or guardian) and anyone named Isabella!

Museum Hours:
   Wednesday through Monday, 11am to 5pm
   Thursday, 11am to 9pm
   Closed on Tuesdays