We are reader-supported (thank you)! When you buy through links on our site, we may earn an affiliate commission.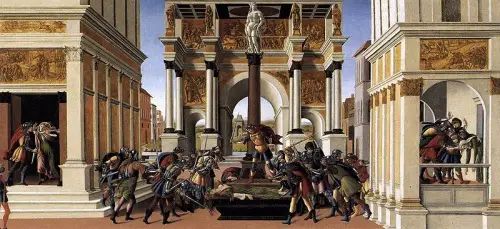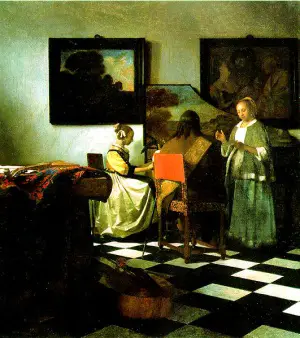 Isabella Stewart Gardner (1840-1924) was a fascinating and exuberant woman who took great pleasure in the cultures of the world. She traveled with her husband first in Europe and the Middle East, and then throughout the Far East in 1883 and 1884, observing whatever she could. She was particularly interested in religious and spiritual practices, and she was profoundly influenced by what she experienced in Asia.
As the Gardners traveled, they acquired objects from the places they visited. When Isabella's father died and left her a considerable sum of money, she decided to spend it collecting art. She bought objects from many cultures and regions of the world.
Her only son had died young, so perhaps she wished to leave a legacy through her collection. She purchased Dutch, British and Italian Renaissance paintings. In just a short time she acquired paintings by such famous European artists as Vermeer, Rembrandt, Botticelli, Michelangelo, Raphael, Titian and Degas. She soon expanded to collecting decorative art as she began to consider creating a museum for the public, a unique goal for a woman of her times. Her collection eventually expanded even further, to more than 2,500 objects.
Her own home wouldn't do, so she selected a site in the Fenway section of Boston and built a Venetian palazzo, naming it Fenway Court. Constructed between 1899 and 1901, the new building was opened as a museum in 1903, "for the purpose of art education, especially by the public exhibition of works of art." It remains today Isabella Stewart Gardner's singular legacy, for the enjoyment of many generations.
Benita Stambler, PhD
Coordinator of Asian Art at the Ringling Museum, Sarasota, FL, and adjunct faculty at Empire State College of the State University of New York, Saratoga, NY.
Do you like Asian food? Boston has some wonderful Thai dining. Learn about it here.
See more Boston Attractions reviews.
Learn more about the Isabella Stewart Gardner Museum including tips and logistics for visiting the ISGM.
Return to the Boston Tourism Made Easy home page.
Join in and write your own page! It's easy to do. How? Simply click here to return to Boston Attractions.